Revocation of power of attorney

vinay
(Querist) 20 May 2015 This query is : Resolved

Can a Power of Attorney be revoked PARTIALLY or it has to be REVOKED WHOLLY.
Request to give under which Indian Acts.

Guest (Expert) 20 May 2015

State what exactly is your problem, with case history?

vinay
(Querist) 20 May 2015

The Court has asked party to Revoke General Power of Attorney given to family Member. The party said to the Court it can not be revoked wholly.
That is why me query is :
"Can a Power of Attorney be revoked PARTIALLY or it has to be REVOKED WHOLLY.
Request to give under which Indian Acts."


Akhilesh Kumar
(Expert) 20 May 2015

Dear Mr. Vinay,

Please specify whether it was irrevocable or revocable?

Revocation of Power of attorney is always made fully and not partly but some times as per business need the power given by the executant under the said Attorney can be curtailed by executing another power of attorney/Letter to the effect of Changes in existing power of attorney.The Power of Attorney is a kind of Agency, hence governed by the Indian Contract Act/law of agency.

Rajendra K Goyal
(Expert) 20 May 2015

The document and court directives need to be referred, consult local lawyer.



malipeddi jaggarao
(Expert) 21 May 2015

Why the court asked the party to revoke the GPA? Come with full details.

Dr J C Vashista
(Expert) 22 May 2015

The court can never direct in such a way as explained by you.
POA has to be revoked in one go and not partially even if it is with some consideration (which may be construed as irrevocable-prior to the decision by SC -Surya Roshini case).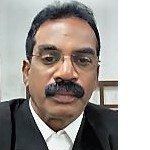 T. Kalaiselvan, Advocate
(Expert) 24 May 2015

The court will not ask you to revoke the POA instead it will reject it as inadmissible. What is the order of the court about it? What do you mean by partial revocation? A fresh POA deed incorporating the essential ingredients alone from the previous deed can be executed to substitute the previous one, consult your lawyer on further issues or please come back with full details if you interested in getting proper opinion to your query.

Hemant Agarwal
(Expert) 27 June 2015

1. POA can be revoked partly, by executing a NEW POA, to that extent by altering /deleting/limiting the relevant clauses that have become infructuous /redundant in the earlier POA and/or for any relevant clauses that needs to be barred or restricted on the present date in the prevailing circumstances.

2. The new POA has be to be mandatory registered and duly served to the earlier POA holder and ALL the effected parties, without which the new POA shall remain ineffective.


Keep Smiling .... Hemant Agarwal
READ ARTICLES ON: http://hemantagarwal21.blogspot.in/?view=sidebar
---
You need to be the querist or approved LAWyersclub expert to take part in this query .