Return of gold ornaments

Querist : Anonymous (Querist) 27 September 2022 This query is : Open

My live in relationship partner has taken 120 gram gold ornaments from me.I have filed 406 & 420 IPC, but item is not returned.It is proved that opposite party has dishonestly use my gold ornaments.

Can I file any civil suit for claiming equivalent amount of money with interest & attachment of property before & after judgement ?


Querist : Anonymous (Querist) 27 September 2022

Under which section ?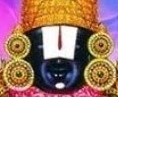 kavksatyanarayana

(Expert) 28 September 2022

Did you file in court or at Police Station? If you file in court, wait till the judgment comes out.

Querist : Anonymous (Querist) 28 September 2022

I have filled 156 (3) CRPC

Advocate Bhartesh goyal
(Expert) 29 September 2022

If you have cogent proof that you gave 120 gm gold to your live in relation partner ,then you can file suit for recovery of gold cost.

Dr J C Vashista
(Expert) 29 September 2022

Being a movable property it is very difficult to prove its ownership, which is presumed to be in favour of possessor.

Querist : Anonymous (Querist) 01 October 2022

I have Purchase Bill of renewed jewellery shop & my live in partner's mother has cleverly lodge a complaint before Commissioner of police for recovery of the ornaments from her daughter which was given by me. But from some reliable source I came to know both of them are holding my jewellery.
---