Resignation from the post of company secretary

abhijit majumder
(Querist) 28 January 2021 This query is : Resolved

To
The respected experts
One of my friend joined in a company as a Company Secretary . As per companies act,2013, for appointment as a CS the incumbent have to file DIR-12 to Ministry of Corporate Affairs(MCA). So she filed DIR-12.
She resigned from that Company on 11th November,2020. Board accept her resignation. But still today the company has not filed DIR-12(for resignation of CS).
In spite of repeated reminder the company take no heed on that issue. They are just saying that only after finding a suitable candidate they will file DIR-12 to MC for resignation..
My query is what legal steps she will take against the Company?
Regards
Abhijit Majumder

Guest (Expert) 28 January 2021

Serve an Legal Notice with Acknowledgement to the Company marking Copy to Concerned ROC.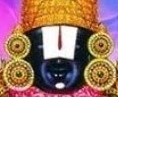 kavksatyanarayana
(Expert) 28 January 2021

Yes. Agreed with the above learned experts. And she can ask the reasons through RTI also marking a copy of MCA.

Adv K Rajasekharan
(Expert) 29 January 2021

The right course of action she has to take, when there is violation of a law that DR -12 will have to be filed by the company before the Registrar within 30 days, is to file a complaint to the Registrar of Companies and if no action is taken then to the Secretary of the Ministry.

The 'repeated reminders' you mentioned in this query need to be cited or referred to in every such complaint.

When a legal body like a company is not doing something, the right remedial measure one can take is to approach its higher regulatory body and then the further higher body till he exhausts the chain.

Sometimes, those actions may not work well. If so the person will get a clear 'cause of action' (a loaded legal term) to take the matter to a lawyer for sending a notice, or a case, such as a Writ Petition, which may yield proper results.


abhijit majumder
(Querist) 29 January 2021

Thanks to all the experts for reply
Regards
Abhijit Majumder

Dr J C Vashista
(Expert) 30 January 2021

She (Company Secretary) has submitted resignation to company where she was employed whereas it is incomplete, despite the fact company has accepted the resignation.
Issue notice to the company to file DIR -12.

Rajendra K Goyal
(Expert) 31 January 2021

Send legal notice to the company to file the document.

abhijit majumder
(Querist) 01 February 2021

Thanks
To all experts
Regards
Abhijit Majumder

Rajendra K Goyal
(Expert) 01 February 2021

Author,

You are welcome.
---