Rent agreement

Sachin Kumar
(Querist) 25 October 2021 This query is : Resolved

I am owner and given property on rent (2 room set) from yesterday.
Today I had purchased e-stamp paper of Rs. 10 for executing rent agreement.
Can rent agreement be started from 24/10/2021 ?
Date on e-stamp paper is 25/10/2021.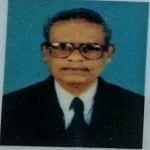 Isaac Gabriel
(Expert) 25 October 2021

Agreement on 25/10/is lawful and can be accepted.

Sachin Kumar
(Querist) 25 October 2021

Can we write "this agreement is made on 24th day of October 2021 " ?
E stamp paper date is 25/10/2021. SHIRISH PAWAR, 7738990900
(Expert) 25 October 2021

Hello,

You can write the starting date 24.10.21. It is important to execute the agreement by proper stamp duty and registration charges applicable in your state. In case a dispute arises your will face some problem if an agreement is not executed by paying property stamp duty and registration charges.

Advocate Bhartesh goyal
(Expert) 25 October 2021

Yes on E Stamp Paper dated 25-10-2021, it can be written that tenancy would be deemed starting from 24-10-2021.No illegality.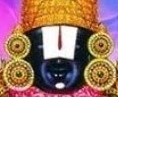 kavksatyanarayana
(Expert) 25 October 2021

You purchased the e-Stamp paper on 25-10-2021 and hence the date of execution of the deed shall be on or after 25-10-2021 as per Stamp Rules. In the recitals of the rental agreement, you can mention as the lease is for a period of xx years/months commencing from 24-10-2021 to xx-xx-xxxx. The stamp duty for the rent agreement (lease deed) depends on the average annual rent and deposit of money if any. Consult in local SRO for stamp duty payable on rent agreement.

Dr J C Vashista
(Expert) 26 October 2021

The rent / possession can start from 24-10-2021 on e-stamp paper of proper valuation purchased and agreement executed subsequently on 25-10-2021 or later.

P. Venu
(Expert) 26 October 2021

Yes, the lease could be shown to be commencing from 24/10/21. Inadequate stamp duty may lead to the document being impounded if required to be produced in evidence before the Court.
---