Removal of old defamatory news in google search

Querist : Anonymous (Querist) 04 January 2021 This query is : Resolved

Hello

An FIR was registered against me for theft of cheque later and later the case was disposed on the basis of compromise and I put an application for compounding of offences, that news article still comes up on google search in times of india and another news website and also mentions about my arrest. Can any suit or legal remedy be done for removal of this old news articles since it affects my career and background verification process shows this google search results .I am Currently an employee of a MNC , Can I put suit in any court in India or the state where this was done .

Guest (Expert) 04 January 2021

Media can not be Sued for publishing an genuine news.

Nadeem Qureshi
(Expert) 04 January 2021

Dear Querist
you may issue a legal notice to them and request them for the same.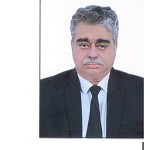 Sudhir Kumar, Advocate
(Expert) 05 January 2021

have they posted something which was false at the time of posting?

P. Venu
(Expert) 05 January 2021

Such things are of no concern to the general public; they have their own concerns to worry/take care. The real problem is your obsession in searching your past in the Google. The obvious solution is in rising above such obsessions.

Rajendra K Goyal
(Expert) 05 January 2021

If the facts posted were correct, no case need to be initiated.

Dr J C Vashista
(Expert) 06 January 2021

The author has stated that the person was booked for theft of cheque which was subsequently stated to have been compounded / compromised and the FIR case is being published by google, it tentamount to defamation.
It would be better to disclose your identity and full facts of the case, consult and engage a local prudent lawyer for appreciation of facts/ documents, professional advise and necessary proceeding.
---