Regarding forgery cases

Querist : Anonymous (Querist) 06 February 2023 This query is : Resolved

Sir, if some one has forged signature of ours on blank cheque of ours and tried to present in bank with malicious intent of cornering us, what should we do ? could you pls tell how to approach this scenario ? pls tell complete procedure sir.


Can we approach police station ? if so wats the procedure ( because bank people may not be giving that cheque copy to us)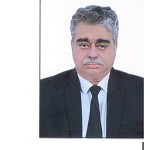 Sudhir Kumar, Advocate
(Expert) 06 February 2023

Very Meagre facts?

How could he person get your check book?
whether he presented in person?
Whether encashed?
how did your knew?
when did you know?
who caught him?
how caught him?
Did you approach bank for the copy of the cheque?
If presented in persons have you requested the bank for securing CCTV footage?


Querist : Anonymous (Querist) 06 February 2023

Sir,

1) How he got that I dont know...
2) He presented... but I did not sign on the cheque. HE MUST HAVE FORGED MY SIGNATURE.
3) its not encashed.
4) I got sms on my mobile that cheque got rejected from my banker.
5) last friday I got the message.

Now kindly guide me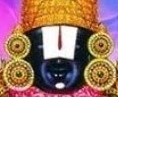 kavksatyanarayana
(Expert) 06 February 2023

First query it is if>>>>>>>>>>>>>>>>>>>>? You have not stated facts. You shall consult the bank manager in person and appraise the matter and request to cancel that checkbook. These days checkbook is not compulsory.

P. Venu
(Expert) 07 February 2023

Please post material facts. Sans facts, the posting is riddle than a query.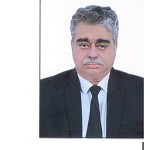 Sudhir Kumar, Advocate
(Expert) 08 February 2023

Did you meet areas SHO?

Querist : Anonymous (Querist) 08 February 2023

when I am asking what should I do, you are asking me "Did you meet areas SHO"

it seems this forum is not meant for this.... leave it... so called experts talking bla bla bla not related to query.

Adv K Rajasekharan
(Expert) 08 February 2023

The right thing you have to do is file a complaint before the Station House Officer in your police station with all the facts that you know and it is his duty to do the rest.
---