Rectification deed

Querist : Anonymous (Querist) 10 May 2021 This query is : Resolved

Respected Sir,

A immovable property was purchase by me in 1992 ( Andhra Pradesh), executed through Registered Sale Deed from 'A' & 'B' (where 'A' is son of 'B' i.e., 'B' is the mother of 'A') and 'A' had acquired the same property from his mother through Gift Deed in 1985. Now, there are minor changes in the (Registered Sale Deed of 1992) area statement of the subject property which was noticed recently by me only and I want to rectify it.

At present only 'A' is alive and 'B' is expired, Can I make/execute a Rectification Deed with the help of 'A' alone (without the presence of 'B').

If no, then what would be the legal way to make the Rectification deed in this case?

Thanks.



Dr J C Vashista
(Expert) 10 May 2021

Yes, it can be executed by A, the vendor of Sale Deed, if he is willing to get it registered.
However, if there is some vital error and A is unwilling for getting rectification deed registered, file a suit for declaration, permanent and mandatory injunction before competent civil court.
It would be better to approach, consult and engage a local prudent lawyer for appreciation of facts / documents, forming proper opinion, professional advise and necessary proceeding.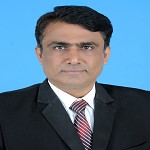 Sankaranarayanan
(Expert) 10 May 2021

I do stand with expert vashista ji suggestion and appreciated the same

Pradipta Nath
(Expert) 10 May 2021

If the property was acquired by A out of gift deed, how come B too become a party in the sale deed?

Querist : Anonymous (Querist) 10 May 2021

Thanks for your valuable suggestions, Sir as i said B is the mother of A and A acquired the property by Gift deed from B and in order to avoid the legal issues which would be arising in future point of time( from legal heirs of B as it is a Gift Settlement Deed) hence at that time of preparation of the Document, one of the legal advisor suggested to do so.

Pradipta Nath
(Expert) 10 May 2021

There was not need for B as a party in the Sale deed. In case B was witness in the sale deed, would have been enough. Anyhow as A was the sole owner of the gifted property, he and you can go for the deed's rectification. B is not needed!

Advocate Bhartesh goyal
(Expert) 10 May 2021

Although B has expired but for rectification her requirement is not essential as sheAwas exclusive owner of property and he could only had right to transfer the property.A can
only execute rectification deed. SHIRISH PAWAR, 7738990900
(Expert) 10 May 2021

Hello,

The property is gifted by mother to son. So son can register the rectification deed. B's (mother's) presence is not required.

P. Venu
(Expert) 10 May 2021

What, exactly, are the changes(or, rather discrepancies) noticed? Does it relate to the description or the measurements of the boundaries?

It appears that you are in a mission to address non-existent 'legal issues' and this, certainly, is bound to be a never-ending pursuit.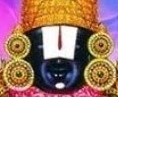 kavksatyanarayana
(Expert) 10 May 2021

I am of opinion that, B is not the owner of the property she was included in the sale deed as one of the parties. Hence if there are legal heirs except A, they shall also execute a Rectification Deed along with A.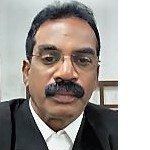 T. Kalaiselvan, Advocate
(Expert) 11 May 2021

Since the B was not the owner of the property even at the time of executing the registered sale deed along with A in your favor, the death of B will not make any difference if A is willing to execute the registered rectification deed to rectify the error you have observed now.
You may contact A and get the rectification deed executed.



Querist : Anonymous (Querist) 11 May 2021

Can any one share the basic format of Rectification Deed in Andhra Pradesh.

Thanks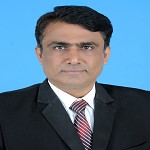 Sankaranarayanan
(Expert) 13 May 2021

You consult local lawyer and ask to make draft regarding it. The lawyer will give you all details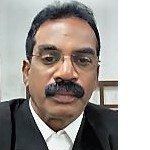 T. Kalaiselvan, Advocate
(Expert) 19 May 2021

Not only format of rectification deed, but also for its execution you can engage the services of a local advocate on his or her terms which would be more proper instead of taking advice from here and look bewildered at the time of practically executing the task.
---