Recording court proceedings thru video camera

Kumar Krishan Agarwal Advocate
(Querist) 09 December 2014 This query is : Resolved

Dear Friends!

Sometimes on any argument or any simple request we cannot feel safe & secure that what happens from which side and what the sitting judge or any public servant or any police officer may give what response or order or what behavior he returned to us.

Q1. Is video recording inside in open court of law can be recorded by the advocates or the public for better hearing aspects in future and also for creating right evidence that this thing happens in actual and may be used in higher appellate court for justification.?


Q2 Suppose a public servant esp higher police officers not meet to the victims and if meet victims not give good relief to them and pass foul language or dirty behavior by the other buttering officers with him for his surrounded security so all this is a crime in Indian laws to do string operation of police officers when we go to meet them as not know which way they swing and what they do with police powers provided by State?

Q3. Recording thru video Camera is crime in all Courts or in official meeting to public servant in any open place or in their offices or on going roads?


Q4. Is India a complete sovereign state in full aspects or have Rules of British regime time still applied or Rules of Taliban and Afghanistan are applied on the people of India if you raise your pain voices in India on any matter of law and fact in public or complaint to any authority.?



V R SHROFF
(Expert) 09 December 2014

Let higher authorities allow such video/ audio on all court proceedings, Police investigation & Panchnama officially. It will reduce court timings to solve cases, increases justice delivery, and avoid false panchas who change their statement to help criminals & accused.

Let Parliament decide and pass such act, so that transparency in Administration of justice can be guaranteed.

All Witnesses says on oath, I was not read the Panchnama, I was not there on spot, I did not read , ALL DRAMA ON OATH!!

JUSTICE IS SOLD EVERY DAY EVERY COURT, AND MAGISTRATE ARE HELPLESS.
NO JUSTICE
CRIMINALS ARE ACQUITTED TO CARRY ON FURTHER CRIMES.
CRIMINAL LAWYERS AND POLICE BECOMING RICH
BY SELLING JUSTICE..
GOD SAVE INDIA..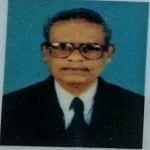 Isaac Gabriel
(Expert) 09 December 2014

Suggestions could be made to the Law commission to adopt this.

Devajyoti Barman
(Expert) 10 December 2014

Unfit query. Post this in Forum section.

Guest (Expert) 10 December 2014

If you are very Particular Discuss with the Concerned Registrar.

Anirudh
(Expert) 10 December 2014

This fellow is good for nothing. Many a times he gives advices which are not supported by law.

TAKE THIS FELLOWS FALSITY IN HIS PROFILE. THIS FELLOW ATTACHES MORE IMPORTANCE TO THE PROFILE, WHILE HE IS FILLING UP TOTAL FALSE HOOD IN HIS PROFILE.

please visit the following link:

http://www.lawyersclubindia.com/lawyers_search/N-J-S-Rajkumar-alias-narasimha-254519.asp#.VIcRwmeHPFx

where he claims that he is practising from 2001, while as already indicated by me, he was enrolled only in the year 2012!!! CAN ANYBODY PRACTICE BEFORE ENROLMENT? IF ONE DOES SUCH A PRACTICE IS HE NOT FIT TO BE CALLED A "FRAUD"?

N.J.S.Rajkumar alias narasimha's Details
Listed Under
Business Law
Civil Law
Criminal Law
Practicing Since
2001
Specialization
SEBI and SEBI RELATED CASES
Court
Others
Address
54,PARASURAMA EASWARAN KOIL WEST MADA STREET,AYANAVARAM,CHENNAI 600023
Other Details
rajkumar_wins@rediffmail.com 9444036927

Therefore, before taking advice, the querist should be too careful

Rajendra K Goyal
(Expert) 10 December 2014

Recording can not be done till specifically allowed by law or authority.

Agree with the expert VR SHROFF ji.

ajay sethi
(Expert) 10 December 2014

post it in forum section

malipeddi jaggarao
(Expert) 10 December 2014

You are an advocate. Your query is with sweeping remarks. This portal cannot answer specifically. Post it in forum section so that you can get the opinions (not solutions). Consolidate the opinions and start correspondence with Law Commission. It is not in one day we can bring change.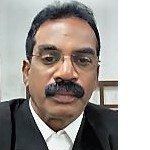 T. Kalaiselvan, Advocate
(Expert) 13 December 2014

Nothing more to opine than to endorse the experts views on the subject issue.

RAJU O.F.,
(Expert) 17 December 2014

Up to certain extent I agree with Mr.V R Shroff. I don't believe that all are honest and sincere to their duties. I know several advocates who are instrumental to several illegal practices. Nevertheless, video recording of the court proceedings cannot be justified. It will lower the dignity of the courts. Watching of such videos would generate innumerable further litigation. Can anyone point out such practice of video recording in any court abroad as precedent in normal court proceedings?
---
You need to be the querist or approved LAWyersclub expert to take part in this query .