Publishing house not publishing my book

Querist : Anonymous (Querist) 19 October 2021 This query is : Resolved

Hello Madam/Sir,

I am an aspiring writer and last year December 2020, I signed a contract with a publishing house 'Writersgram Publications' to publish my book of poems for which I paid Rs. 1500. I was promised my book to be published by April, 21. But yet it has not.
The only way to communicate with them is via email and they have been communicating that it's getting delayed for Covid situation and now for the past one month I have not heard from them even after repeated mails from my end.
Is there a way, I can escalate this issue with any one? In case they don't publish, which seems likely, that will be the breach of our contract, hence, can't I sue them legally?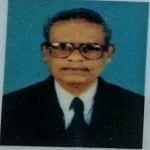 Isaac Gabriel
(Expert) 19 October 2021

Verify whether it is a real publishing house? Neverthless, issue notice to return the money you sent.

Querist : Anonymous (Querist) 19 October 2021

Hi Isaac,

Thanks for responding. Yes, it has a proper website, affiliated with amazon and flipkart and they are publishing other books as well.
I am an engineer, so pardon me for asking this as I have very little legal knowledge.
What is the process of issuing a notice? Via mail they are already not responding. SHIRISH PAWAR, 7738990900
(Expert) 19 October 2021

Hello,

You can issue notice via post and / or email.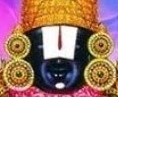 kavksatyanarayana

(Expert) 19 October 2021

You can issue notice by Registered Post with A/c due. If no response, consult a local lawyer for guidance.

Querist : Anonymous (Querist) 19 October 2021

Thanks for the advice!

Dr J C Vashista
(Expert) 20 October 2021

Well analysed, opined and advised by experts, I agree.
It would be better to consult and engage a local prudent lawyer for appreciation of facts, professional advise and necessary proceeding.
---