Property situated in different part of district of same state

Querist : Anonymous (Querist) 27 October 2011 This query is : Resolved

Respected Members,
I have a query regarding, if property is situated in various district of same state, then whether a partition suit/Civil suit is file in one particular district or not?
If yes then please cite the case laws and relevent section under which it covers?

If no then means we have to institute the cases in all district where it is situated?

Thanks in advance.

Salman Ahmad

(Bcom,LLB,ACA)

Guest (Expert) 27 October 2011

For your reference I quoted the relevant provision.


18. Place of institution of suit where local limits of jurisdiction of Courts are uncertain.


(1) Where it is alleged to be uncertain within the local limits of the jurisdiction of which of two or more Courts any immovable property is situate, any one of those Courts may, if satisfied that there is ground for the alleged uncertainty, record a statement to that effect and thereupon proceed to entertain and dispose of any suit relating to that property, and its decree in the suit shall have the same effect as if the property were situate within the local limits of its jurisdiction :

Provided that the suit is one with respect to which the Court is competent as regards the nature and value of the suit to exercise jurisdiction.

(2) Where a statement has not been recorded under sub-section (1), and objection is taken before an Appellate or Revisional Court that a decree or order in a suit relating to such property was made by a Court not having jurisdiction where the property is situate, the Appellate or Revisional Court shall not allow the objection unless in its opinion there was, at the time of the institution of the suit, no reasonable ground for uncertainty as to the Court having jurisdiction with respect thereto and there has been a consequent failure of justice.



Guest (Expert) 27 October 2011

you can also check this

17. Suits for immovable property situate within jurisdiction of different Courts.


Where a suit is to obtain relief respecting, or compensation for wrong to, immovable property situate within the jurisdiction of different Court, the suit may be instituted in any Court within the local limits of whose jurisdiction any portion of the property is situate :

Provided that, in respect of the value of the subject matter of the suit, the entire claim is cognizable by such Court.

Y V Vishweshwar Rao
(Expert) 27 October 2011

You can file suit in any one of the Courts where at least one property is situated .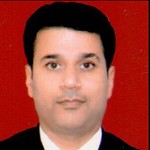 Shailesh Kr. Shah
(Expert) 27 October 2011

Shri S.GANESAN.LAWYER has explained well. No need to addition.

Querist : Anonymous (Querist) 27 October 2011

Dear All,
I am really thankful to you for your prompt guidance/ reply in this respect.

Once again thanks.


Salman Ahmad
(Bcom,LLB,ACA)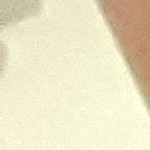 M.Sheik Mohammed Ali
(Expert) 27 October 2011

yes, i do agree expert query reply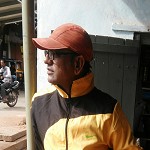 adv. rajeev ( rajoo )
(Expert) 27 October 2011

Suit can be filed in one of the courts where one of the suit properties are situated.

Devajyoti Barman
(Expert) 27 October 2011

Yes, nothing to add more.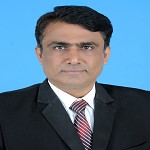 Sankaranarayanan
(Expert) 27 October 2011

Yes hope no more word to describe further, your query had been answered well by great friend mr ganeshan.

prabhakar singh
(Expert) 27 October 2011

OPINION EXPRESSED BY Expert : S.GANESAN.LAWYER IS ACCURATE AS WELL AS EXHAUSTIVE WITH ALL CLARITY AND DOES NOT DEMAND ANY ADDITION.

Raj Kumar Makkad
(Expert) 27 October 2011

At any place.
---
You need to be the querist or approved LAWyersclub expert to take part in this query .