Property issue

Querist : Anonymous (Querist) 26 July 2021 This query is : Resolved


Respected Experts Good Evening Plz guide for the below issue One chinayya died 30 years ago. He got houses and landed properties from his ancestrals. Some lands they donated to local temples. There is a great history regarding village deity, that the ancestral of chinayya found a small statue believed to be village deity, while ploughing his agricultural land. Since then they adore said village deity and instructed their descendants to follow the tradition of worshiping goddess. One house is more important, as it is the worshiping place of local deity, ammavaaru. At first instance said statue was brought to that house and later a temple constructed in their Field. Since then temple is being run in the supervision of a committee with local people. That house is called as the Maternal house of deity. On every auspicious occasion the family of chinayya has to visit temple and invite goddess to maternal house. Said chinayya and his ancestrals as well as the younger son family adore the goddess with utmost faith. During ustav descendants have to perform first puja and present clothes and ornaments to deity. On every dusherra these family members must visit the temple and worship in said house for ten days. Deceased Chinnayya had Two sons and Three daughters. Narasimha is eldest son and Nagayya is Youngest son of deceased. Prior to death upon the insistence of Narasimha, Seetamma along with Nagayya executed a settlement deed for said house (Maternal house of diety) infavour if Narasimha, without the knowledge of other legal heirs or grand children, who are interested in continuing the tradition of adoring deity with faith. Now Anand, son of Narasimha restraining the legal heirs not to enter into the worshiping place/ maternal house of deity. And also trying to sell away vacant land of joint family property without the consent of other legal heirs (third generation) of deceased chinnayya. And he proposed to sell the maternal house of deity also. daughter and son of Nagayya and other are claiming their right to worship goddess in said house as it is the custom and they strictly follow the tradition of ancestrals and share in the said land property. But son of Narasimha by name Anand applying his muscle, money, caste strength to restrict the descendants to perform the ancestral custom of worshiping goddess,/village deity and complete the sale transaction of land with the help of local village caste elders. In such a situation how the daughter and son of Nagayya (counsin sister of Anand) resist the high handed activity of Anand by following legal steps Can approach proper court praying to allow them into maternal house of goddess to adore sincerely by continuing their custom by way of writ and pray to cancel the document executed in the year 2012, and not to sale joint family property land of 400sft. for immediate relief or else they have to serve a legal notice to Anand - Vendor ? And to the Vendee and as well to the sub registrar of that locality not to perform the sale as she along with others are having share in that ancestral property Whether she has file suit ? If so plz let me know under which proviso, to get legal remidy / relief at the earliest

Dr J C Vashista
(Expert) 27 July 2021

Too long a story to go through and oblige, be brief and specific if you want to seek obligation of experts on this platform.

Querist : Anonymous (Querist) 27 July 2021

Sir....sincerely I apolige for the inconvenience....but I placed factual facts for proper adjudication of experts only...... as per your advise again submitting brief facts of the issue as below


ancestrals of C found a village deity in their agricultural fields, they and village people adore that deity. C's family donated lands to the deity temple. One house is famous and known as the Maternal house of the deity, where at first worshiped. C's daughters were married two sons died. Younger son's legal heirs having more faith of deity they used to continue the tradition of their ancestrals, But C's eledest son's Son D do not believe in such tradition. Prior to death eldest son insisted C's wife for the house (worshipping house - maternal houe of diety) to be in his share and he will look after the tradition, believing the same C's wife and their youngest son executed a settlement deed in favour of C's eldest son, without the knowledge of other members excepet the youngest son. Now the legal heirs of youngest son could not able to continue their tradition as the C's grandson D restricting them to enter into said worshipping house of deity and planning to sell out the same. legal heirs of youngest son of C, are particular of said house and tradition. and more D sold away another small land opposite to said house recently (a joint family property-do not having any document)
how the daughter and son of C's youngest son (counsin sister of D) resist the high handed activity of D by following legal steps. Can approach proper court praying to allow them into maternal house of goddess to adore sincerely by continuing their custom by way of writ or suit in local court and pray to cancel the document executed in the year 2012, and not to sale joint family property land of 400sft. for immediate relief If so plz let me know under which proviso, to get legal remidy / relief at the earliest

Shashikant V. Patil
(Expert) 27 July 2021

Son and daughter of C may file Civil suit in the Local Taluka Civil court for perpetual injunction restraining to the D and his agents , servants relatives or any other persons on behalf of him from causing obstruction and interference in the ancestral joint family property,temple and old customary ritual traditions of worshiping of Goddess. You can also pray for cancellation of the alleged settlement deed executed in 2012.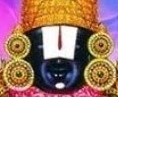 kavksatyanarayana
(Expert) 27 July 2021

In your first query, you stated that Nagayya along with Seethamma executed a Settlement deed in favour of Narasimha. And daughter and son claiming a share in the property. When they executed a Settlement Deed, are they claiming share? In your second query, the C' family. But who is C? You have not given proper facts clearly to get proper replies.

Querist : Anonymous (Querist) 28 July 2021

Sri Satyanarayana garu namaste sir.... I think you worked in Srikakulam Dist. too .... In my first query I clearly stated total facts of the issue. in my second query C is chinnayya in my first query. ofcourse the story may be long in first query, but it is necessary for proper adjudication.
Chinna died. after his death seetamma and nagayya executed a settlement deed infavour of Narasimha ( with his pressure) regarding a worshipping house. Narasimha also died. son of narasimha by name anand trying to sell said house along with another vacant site. Now the children of Nagayya are claiming. Just they want to continue their tradition of adoring the goddess in that house without any interruption. Worshipping village deity is more important (Devuni Illu)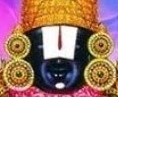 kavksatyanarayana
(Expert) 28 July 2021

All the legal heirs of the deceased person (Chinnayya) have equal rights over the property. But Narasimha with a malicious intention got registered the Gift deed. So, now the living children and the deceased son/daughter's children (grandchildren of Chinnayya) shall file a Partition suit in the Court and for cancelling the Gift deed.
You stated that you think that you know me. Who and what are you? If you know me, then make a call. I will clearly tell you.


P. Venu
(Expert) 12 August 2021

Yes, there is a cause for a civil action and seek the reliefs suggested. However, the ultimate decision of the Court would depend upon the integrity of the pleadings and evidence adduced.
---