Person not giving my emi

Querist : Anonymous (Querist) 22 May 2021 This query is : Resolved

I have sold my commercial car to a person. We have an aggreement that he will pay emi of rupees 13500 for next 3 years. This was done on May 2018. But from last year he is not paying the emi's and also last he did some accident and might be car is in police station. Please suggest what should I do now .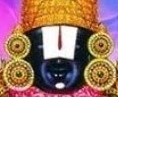 kavksatyanarayana
(Expert) 22 May 2021

Is the agreement registered? Consult a local lawyer for guidance with the agreement.

Querist : Anonymous (Querist) 22 May 2021

The agreement is only done on the 100 stamp paper plus I have 2 blank singed check of that person. SHIRISH PAWAR, 7738990900
(Expert) 23 May 2021

Hello,

You have to take legal action against the person for the recovery of your amount. Cheques can be deposited in the bank for recovering the balance amount. If cheques bounce you can file cheque bouncing case in the court.

Advocate Bhartesh goyal
(Expert) 23 May 2021

Yes, initiate cheque bouncing proceedings against him and simultaneously suit for recovery may be filed.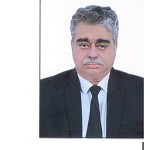 Sudhir Kumar, Advocate
(Expert) 24 May 2021

Although you did not say so. But your description indicates that the RC of the vehicle is not transferred only you handed over to him on the strength of an agreement.

Such agreement has not value under MV Act.if the car is still registered in your name you are fully liable even for the accident caused by him.

Such agreement also does not compel the bank to recover loan from him. You are still liable. If the bank is not able to capture car still they can recovered from you.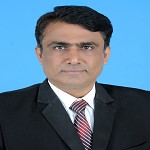 Sankaranarayanan
(Expert) 24 May 2021

i do stand with expert Mr.Sudhir's reply, what security been given for loan.. As if now you are liable to answer before the law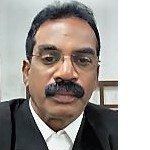 T. Kalaiselvan, Advocate
(Expert) 24 May 2021

The agreement for future payment can be enforce only if it was under a loan and not for such payments.
Until the entire sale consideration amount is not paid, you cannot transfer the ownership of car to him, hence even if you issue a legal demand notice demanding the amount due to you, would not be maintainable, hence the next option before yo is to retrieve the car from him and strictly inform him to take the vehicle after paying the entire balance amount at one stroke.
Since you are still the owner of the vehicle the liability for the accident would fall on you alone and not on him.


Querist : Anonymous (Querist) 24 May 2021

So what should I do as legal step so that I can put any legal case against him as he is not paying as per his agreement with me. I have a blank check given by him which I am going to submit for the recovery. In case check got bounced of any reason. Can I start with a check bounced case against him.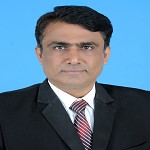 Sankaranarayanan
(Expert) 24 May 2021

You can act according the suggestion submitted by learned friends and also better to seek advice from local lawyer and act accordingly

P. Venu
(Expert) 24 May 2021

In my understanding, making use of blank cheque is unethical and amounts to abuse of the process of law. You can file a suit for recovery of the outstanding, but the proceedings are bound to be cumbersome.

Technically, you are still the owner of the vehicle and liable in every respect for the vehicle as well the loan availed of from the Bank.

Querist : Anonymous (Querist) 29 May 2021

Can someone suggest me good lawyer in Noida.
---