Partial disbursement of salary

Querist : Anonymous (Querist) 31 July 2021 This query is : Resolved

Working in a Pvt Hospital
Hospital is in loss and become NPA

During the July 21 month , May 21 salary was disbursed upto 70K and also disbursed above 70K salary to some favourite employees of CEO/ MD ( both employees) for rest of the employee told that there is no salary up to next 6 months . I also have not received salary .

Now same thing is going to happen for June 21 salary.

Request to all learned Law professional to guide me how to follow up may 21 and afterwards salary.

Regards

Virendra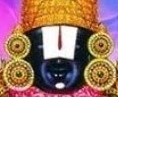 kavksatyanarayana
(Expert) 31 July 2021

During the period of the pandemic, most companies' businesses fell down. For the working period, the company should pay the salary to their employees. So you can file a case in a court of law by consulting a local lawyer.

Dr J C Vashista
(Expert) 01 August 2021

Can a hospital become NPA ?

Is it first / only situation (presumably due to pandemic) to stop employee's payment or regularly ?

How many employees are affected and what action has been initiated by them (employees) ?

Consult a local prudent lawyer for appreciation of facts of the case and advise.

Querist : Anonymous (Querist) 01 August 2021

Sir

My question is

whether Equality is not required while disbursement of Salary ?
if any legal backing is there for deprived employees ?




P. Venu
(Expert) 02 August 2021

Whatever the situation, having worked, salary cannot be denied to the employee.
---