Online bidding process

K D
(Querist) 20 May 2015 This query is : Resolved

Hi,

We want to start a online portal under which we are intented to provide services using the bidding process. it means user will post his requirment and service providers will bid there price for it. and after the bidding ends on predefined time,provider with the lowest bid will get the contract and user will pay online for the service.

is it leagal to run such bidding plaatform as per indian law ?

Kindly Advise.

-KD


Akhilesh Kumar
(Expert) 20 May 2015

It is not disclosed by you that what types of services or bidding shall take place. I hope there must be Proprietorship/partnership Firm/Company through which it shall be operated. Then all the compliances shall be done as per the Entity.

However, generally Bidding/Auction is not a crime in India. These types of commercial transaction is online/e-commerce business and hence covered under the IT Act and other applicable Laws ( such as Contract Act, Income Tax Act, Civil Laws, Criminal Laws, Consumer etc.)

Guest (Expert) 20 May 2015

Everything is legal if you comply with the international trade practices and the corporate laws of the country where you want to set up the portal for bidding.

For formalities, better consult some expert to complete the same lawfully and to prepare T&C, before you start any such business.

However, if is for your information that it is not a case of labour & services law, in which category you have posted your query.

K D
(Querist) 20 May 2015

Dear Mr. Dhingra,

Thanks for your reply and sorry for posting in wrong forum.

Dear Mr. Akhilesh,
We already have an Proprietorship company under which this service will be made available to the users and service to be provided, is related to tourisam,Which is normally available on fixed cost in the market.

We are planning to bring that fixed cost services on to bidding based platform by aggregating all the small and unorganised provider of such services.

Hope i am more clear now.

So i think as per your reply, We can come with such platform if we comply to all applicable business laws and it is complelty legal to take bids from such service provider.

Regards
-KD


malipeddi jaggarao
(Expert) 21 May 2015

You can undertake online business in the name of existing partnership firm and account for the business transactions by adhering the stipulations attracted for such business.

M V Gupta
(Expert) 21 May 2015

I feel the true character of the service sought to be provided by you is not bidding or auctioning, but an invitation for quotations for a given item of work which is otherwise done by issue of Tender notice in the news papers. Hence it is nothing but on line tendering process. The proposal is legal. As the on line web site will be globally accessible, it may be regarded as Global Tender. The last date and time for submitting quotations should be strictly observed. Otherwise it may lead to litigation.

Dr J C Vashista
(Expert) 22 May 2015

I agree with the expert Mr. MV Gupta, you can proceed as desired. However, since you want to be in business and related queries/disputes shall be a regular feature, it is necessary/beneficial, it would be better to engage a lawyer to take up such matters in-house, which you can very well afford to employ a lawyer.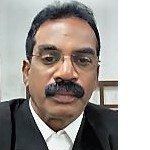 T. Kalaiselvan, Advocate
(Expert) 24 May 2015

Agreed with experts, it involves practical issues which can be sorted out by a local consultant having experience and knowledge in the field.

K D
(Querist) 26 May 2015

Dear Experts,

Thankyou to all for your Help & Advices.

Yes,We are going to hire an in-house person to sort out day to day issues. This forum we had used only to take advice on wather is business is legal or not ?

Once Again Thanks to all.

Regards
KD
---
You need to be the querist or approved LAWyersclub expert to take part in this query .