Ni act & ipc

Srihari P
(Querist) 06 November 2014 This query is : Resolved

Dear Sir One cheque of Rs.30 lakhs against the supply of material is bounced in Apr 2008 and we filled the complaint u/s 138 of NI Act. It is pending for cross verification since 2012 since the accused is not attending and nbw is pending. During 2014 the accused gave the written comitment to pay the same with 10% simple interest by Mar 2014. He cleared hardly 20% of the agreed amount and now again avoiding. In the agreement it was agreed by me that the sad cheque bounce case will be withdrawn by me on the payment of the total amount as agreed in the said agreement. Now he has started paying games and avoiding. Eventhough i sacrificed so much and lost so much i agreed to clear the issue with normal simple interest , he is playing games. Pl advice the following: a) can i take any action based on the written agreement (agreement was given in their letter head). b) Can i proceed to file fresh criminal complaint based on the cheating act in 2008. c) Since he stays in other state, he is managing the non bailable warrant and i am unable to manage the execution of the NBW. Can u advice any other mode to execute the nbw. Some one told that we can file some writ in high court like. I have been sending the representations since last 3 years to all police authorities for the execution of NBW. The problem here is that the accused is sitting with huge money and properties. Unless and until he faces the pressure he will not come to the line. Kindly advice me the best possible action.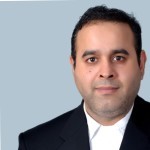 Kapil Chandna
(Expert) 06 November 2014

Dear,

File a criminal compliant of fraud against him.

Adv kapil chandna, 9899011450

Rajendra K Goyal
(Expert) 06 November 2014

You have not withdrawn the case. He has admitted the liability. You should prey the court to decide the case ex-party.

Srihari P
(Querist) 06 November 2014

Thank u sir. Can u advice whether expaty order can be prayed in the circumstances of the Accused and his lawyers stopped attending and not attending since last 3 years. The case has come to the end stage wherein only cross examination of accused is pending

V R SHROFF
(Expert) 06 November 2014

NO, BUT WHY DON'T YOU COMPEL ACCUSED ATTENDANCE BY ISSUE OF NON BAILABLE WARRANT??? THRU HIGHER POLICE AUTHORITY..


Devajyoti Barman
(Expert) 06 November 2014

If accused person is absent then non-bailable warrant would be issued. Before this the court cannot proceed for trial in their absence.

ajay sethi
(Expert) 06 November 2014

file summary suit for recovery of your money . rely upon admission of liability made in 2014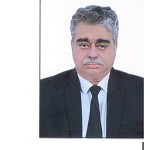 Sudhir Kumar, Advocate
(Expert) 07 November 2014

agreed with experts.

DEFENSE ADVOCATE.-firmaction@g
(Expert) 07 November 2014

Law does not travel in straight line method and there are always advocates for other side who can twist the case in changed circumstances.

First of all as you say the party is in other state than due to new SC direction the complaint will be handed over to you back.

The moment you enter into an agreement with accused the criminal part vanishes.

You should have take proper security .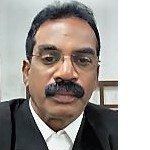 T. Kalaiselvan, Advocate
(Expert) 11 November 2014

The case cannot be transferred to accused jurisdiction at this stage wherein the examination of complainant has been completed and issue pending for cross of PW!. The case where the trial has not commenced shall be liable to be transferred. As suggest by expert Mr.Ajay Sethi, a money recovery suit based on the agreement formed in the year 2014 may be filed to recover the money.

DEFENSE ADVOCATE.-firmaction@g
(Expert) 11 November 2014

Merely submission of affidavit by complainant is not start of s.145 ( 2) as has been dealt by APEX COURT as below=


Section 145 with its non-obstante clause, as noted above,
makes it possible for the evidence of the complainant to be taken in the
absence of the accused. But the affidavit of the complainant (or any of his
witnesses) may be read in evidence "subject to all just exceptions". In other
words, anything inadmissible in evidence, e.g., irrelevant facts or hearsay
matters would not be taken in as evidence, even though stated on affidavit.

SO FIRST THE AFFIDAVIT HAS TO BE ADMITTED THAN ONLY CROSS OF PW1., NOT BEFORE THAT.

MANY DEFENSE ADVOCATES MISS THIS MOST VALUABLE OPPORTUNITY .

Very recent BOMBAY HC judgment has also gone in detail in this issue THAT WHEN 145 ( 2 ) stage comes for return of complaint as per 2014 SC judgement on jurisdiction.
---
You need to be the querist or approved LAWyersclub expert to take part in this query .