Need to know woman rights and action for adultery

assisecretariat assi
(Querist) 07 December 2022 This query is : Resolved

Hi
I need help and advice with regard to my recent case....
We have done intercaste love marriage in 2006 and gave birth to a girl child in 2006 itself.

Now we have completed almost more than 16 years and also have 16 years daughter.

In April 2021, I caught my husband that he has extramarital affairs with his female staff who is also married. They are going out of station for vacation as well as in hotels in delhi.

When I talked with him he is making excuses and giving so many reasons. Due to this problems started in my life. His family is supporting him and they all aware. Even all staff in his office and nearby offices staff aware about their relationship.

Since then he is not feeling guilty and he and his family start insulting me and using very bad words on my character. They are trying to polite my image by saying I have relationship with many men. In nov 2021, my husband left me and my daughter and start staying with his parents and family. Till now he is not giving any money for us and nor looking after in our bad health. Since then he has his family asking for the mutual divorce but i denied as I want to live with him and do not want to break my marriage.

I told many times if u are asking for the divorce then go to court and apply but ge didn't. After so much mental and physical harassment I put my application in CAW cell in June 2022 but i am not happy with the way of work they are doing in d first and second counseling caw cell officer trying to convince me for the mutual divorce.

Due to this I was surprised, then I consult with the lawyer and filed the below petitions in d court.

DV petition / Section 9 / 125 crp petition

And also want to inform that after 10 years of marriage my husband started his business in which we both are directors in capacity of 60:40 % share. After 2 years of starting if business my husband running short of business so he approached his friend and appointed him as a director. Without informing ne he gas given my 30% share to him.

Now in our company there are 3 directors with a percentage ration as under

My husband with 60% share
Myself with 10% share
His friend with 30% share

Now he and his family not allowing me to enter in our office and my husband is also saying he is not giving anything from business as well and ge also told that he will terminate me from our business as well. All these started when I came to know his relationship with another woman.

Now recently again I received call from CAW cell for counseling and i again go there and met with the officer but my husband again do not want to cooperate or also nit interested in our relationship he is asking for the divorce.

Then CAW cell officer told me it is better to forward my application for FIR and also told that you have to cancel your section A petition.

Here in this platform I wanted to know that i would want to live with my husband and do not want to break our marriage and most importantly we have 16 years daughter and for her future.

Since our marriage I m working and whatever I or my husband earned to utilised in our home business and raised 02 flats. And also from the last one year I am taking care my daughter and myself expenses with my salary (50000) and husband is not doing anything. Before knowing his relationship with that lady he is giving us money and fulfilling all our needs and we are living a good standard life.

But now ge has his family keep saying that now they gave nothing for me.

Here I wanted to know my rights both as a wife and one of the director of our company

Also he us saying you are earning then he will not give me any penny to survive in future

Also he is keep saying that ge will take away my daughter from me

Also he warned me if I will come to his office or home to talk about your rights then he will send ne to jail

I m working in d hospital and my husband and his family knows that due to fall from stairs my left hand is not working properly due to medications and physiotherapy it is working but during winter seasons I have gone through souch problems in my left hand

And now my left part of the body is not working and I am on very high dose due to this I hardly go for work. I am afraid if my left part is not working then in future how I survive

Kindly suggest your best advised. And how to save my relationship and my rights as a wife and director. And also as I m doing part time job of 4 hrs will I get any maintenance

Refards 🙏🙏🙏🙏🙏🙏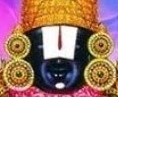 kavksatyanarayana
(Expert) 07 December 2022

You shall report the matter to NCW(National Commission for Women) for bigamy and Women's right of custody of children.

P. Venu
(Expert) 08 December 2022

The posting suggests many an issue. All of them cannot be clubbed together. Each of them need to be dealt on its own merits.

If you have evidence of bigamy, you may initiate criminal action.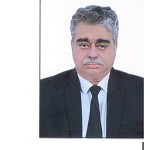 Sudhir Kumar, Advocate
(Expert) 13 December 2022

One aspect is matrimonial dispute.

Another aspect is cheating in business and forgary. You have revealed that your share is fraudulently transferred to some third party and third party fraudulently accepted. Several IPC provisions may be attracted.

You should consult your lawyer with papers.
---