Misuse of Article 107/151 of CRPC

Rajinder Khanna
(Querist) 06 October 2017 This query is : Resolved

Sir, I hv dispute with my wife since last couple of years, and I was requesting my brother in law to sit and advise his sister to behave in right manner, inspite of my repeated requests to him and other relatives no action was taken by them subsequently, I wrote intermittent emails to employer of my brother in law with a humble request to please pervail upon their emplyee to sit and resolve the family matter in last five years.

However, recently my brother in law alongwith my wife lodged a complaint against me in police under section 107/151 of CRPC and I have been subjected to jail for 23 days, I repeatedly requested the concerned police officer to lodge my complaint also in this regard but he didn't listened my request as my in laws are influential people.

Please advise me what action should I take now.

Regards.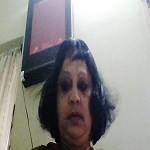 Ms.Usha Kapoor
(Expert) 07 October 2017

Your fundamental rights to dignity has been violated by police as they lodged a false complaint against you. You can take up the matter to Human Rights Commission as well as file a writ in High Court under Article 21 of the Constitution for compensation.you CAN FILE A CRIMINAL WRIT PETITION AS WELL SUCH AS CERTIORARI TO QUASH THE PROCEEDINGS UNDER SECTIONS 107/151 OR quash petition UNDER SECTION 482 Cr.P.C TO high COURT.

P. Venu
(Expert) 07 October 2017

The story posted is less than convincing!

Rajendra K Goyal
(Expert) 07 October 2017

Section 107 of the Criminal Procedure Code: Apprehension of breach of peace and tranquility of an area.

1) When an Executive Magistrate receives information that any person is likely to commit a breach of the peace or disturb the public tranquility or to do any wrongful act that may probably occasion a breach of' the peace or disturb the public tranquility and is of opinion that there is sufficient ground for proceeding, he may in the manner hereinafter provided, require such person to show cause why he should not be ordered to execute a bond 1[with or without sureties] for keeping the peace for such period, not exceeding one year, as the Magistrate thinks fit.

(2) Proceeding under this section may be taken before any Executive Magistrate when either the place where the breach of the peace or disturbance is apprehended is within his local jurisdiction or there is within such jurisdiction a person who is likely to commit a breach of the peace or disturb the public tranquility or to do any wrongful act as aforesaid beyond such jurisdiction.

Section 151 of the Criminal Procedure Code: Arrest to prevent the commission of cognizable offences.

(1) A police officer knowing of a design to commit any cognizable offence may arrest, without orders from a magistrate and without a warrant, the person so designing, if it appears to such officer that the commission of the offence cannot be otherwise prevented..

(2) No person arrested under sub-section (1) shall be detained in custody for a period exceeding twenty-four hours from the time of his arrest unless his further detention is required or authorized under any other provisions of this Code or of any other law for the time being in force.

Full case file need to be referred, discuss with your lawyer who is well aware of full detailsi.

Dr J C Vashista
(Expert) 08 October 2017

Pure hypothetical, fabricated and concocted story.

Rajinder Khanna
(Querist) 01 March 2018

Dear Dr. Vashistha,
This is not fabricated story, it is hard truth, and I am victim of this - Thanks

Rajinder Khanna
(Querist) 02 March 2018

Can a person booked under 107/151 CPC earlier who is released on bail bond or otherwise, can be booked again by a police on minor complaint without bail within one year.
---
You need to be the querist or approved LAWyersclub expert to take part in this query .