Live in relationship

Querist : Anonymous (Querist) 01 October 2020 This query is : Resolved

Both are unmarried for the past several years.Also having family card and other statory records as family.While applying pass port, for children,athoroties demamand aworn affidavit.How to solve?

Dr J C Vashista
(Expert) 01 October 2020

You can not take benefit of live-in relations in obtaining passport.
Seek service of a local prudent lawyer for better appreciation of facts/ documents, professional guidance and necessary proceeding.

Advocate Bhartesh goyal
(Expert) 01 October 2020

Passport authorities requires the proof that both of you are biological parents of children so you have to sumit affidavit in this regard to passport office.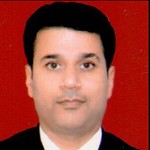 Shailesh Kr. Shah
(Expert) 01 October 2020

submit affidavit as per Performa of the authorities.

J K Agrawal
(Expert) 01 October 2020

state fact that you are not formally married but living as husband and wife since... and you are biological parents of the children.

Rajendra K Goyal
(Expert) 01 October 2020

Requirements as per passport act has to be observed. Avoid false affidavit, it may result jail.

Guest (Expert) 01 October 2020

Mr.Rajendra K Goyal could explain his comment of " False Affidavit ". Here who had suggested such " False Affidavit " Please. When they are Parents of children the Live In Relationship Ends and married life starts though the marriage is not yet Registered. Legally they are Father and Mother and obviously Husband and Wife Legally. In the absence of Marriage Registration the Pass Port authorities had asked for Affidavit and submitting that Affidavit would solve their issue in obtaining the Pass Port .
---