Litigation

Guest (Querist) 19 November 2011 This query is : Resolved

Am going to litigate one of my senior's case on wed 23 but am seriously nervous as this would be going to be my first case. Am practicing in High Court and have witnessed many cases but haven't done yet. Just need an idea that usually what kind of questions a judge normally ask and how to begin my speech
The case is a property matter and it has been ordered against our client in trial court and here in high court we are appealing for stay on the trial court order.

prabhakar singh
(Expert) 19 November 2011

You seem to be really but unnecessarily nervous otherwise you might have come with less intro and more facts of case for guidance.

There is generally convention of first case
grace by courts.See then.

Shonee Kapoor
(Expert) 19 November 2011

:-)

All the best

Regards,

Shonee Kapoor
harassed.by.498a@gmail.com

Kiran Kumar
(Expert) 20 November 2011

Mr. Saxena, you are practicing at High Court level and such kind of queries are not expected from a High Court lawyer.

hold you confidence and be a master of your case.

good luck

Advocate. Arunagiri
(Expert) 20 November 2011

Theoretical support will not help you.

Go to the court, be thorough in your facts of the case, take some case laws.

When your case goes against you, take a u turn, take adjournment.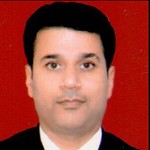 Shailesh Kr. Shah
(Expert) 20 November 2011

Go with "Confidence".
Rajeev Kumar
(Expert) 20 November 2011

Mr. Saxena, you are practicising in high court and such query is beyond our expection. So move the case with full of confidence. Best of luck

Devajyoti Barman
(Expert) 20 November 2011

Unfortunately there is no panacea for those first experiences.
Wish you all the best.

Guest (Querist) 20 November 2011

Thanks for the prompt replies all my seniors. I will have my facts all thorough up before going to litigate, have some case laws to support my petitions and will take an adjournment if the order is going to be against me. I am not practising yet, it would be my first case so a bit nervouse as ive seen judges literally shouting over lawyers for some or other reasons and that why i want to go prepared and so ask the expert advice here to which i got all positive response and the best is i won't be asking such stupid questions next time as i am going to be a high court lawyer and i shouldnt have showed this kind of lack of confidence in me. Anyways thanks again for the replies and good lucks, i will litigate this case with full conidence and knowledge of my facts.....

Regards
Deepak Saxena
---
You need to be the querist or approved LAWyersclub expert to take part in this query .