Lease with unlimited period. is it valid?

Querist : Anonymous (Querist) 07 December 2011 This query is : Resolved

1. Is a lease agreement for an UNLIMITED-PERIOD legally enforceable for immovable-industrial-land?

(the word 'unlimited' is written in the deed instead of a specific number of years)

2. If the above lease is done in favor of a Partnership-Firm. And the firm dissolved as a result of death of both the partners 13 years back. Does the above lease agreement become VOID?

3. Under what circumstances can the Lessor gain back the right in the property?

I would really appreciate a genuine feedback to "ALL 3 Questions" separately from the lawyers on this forum. thank you :)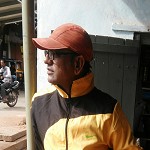 adv. rajeev ( rajoo )
(Expert) 07 December 2011

It is valid agreement if it is regd.,
When there is no partnership firm then Deed is void
What deed says about the firm dissolution?


Raj Kumar Makkad
(Expert) 07 December 2011

This site is not meant for academic questions.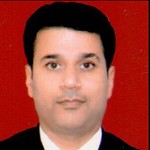 Shailesh Kr. Shah
(Expert) 07 December 2011

first clear that this is not academic query and real question, i shall guide you.

Querist : Anonymous (Querist) 07 December 2011

CORRECTION: ITS IMMOVABLE "INDUSTRIAL" NA LAND

it is not an academic query... its related to an actual problem we are facing. would really appreciate your guidance.

deed is silent about the firm dissolution. it just states that the land has been given on lease for unlimited period to a bobin factory which is being run as a partnership firm, name of one partner being mentioned after full description of name address and work carried out by that factory.

the unit had stopped its operation at least 25 years back. both partners died at least 12-13 years back. the shed that was used was completely destroyed naturally as it was not being looked after since years.. there are no remains of the shed. its just a piece of land now.

DEFENSE ADVOCATE.-firmaction@g
(Expert) 07 December 2011

He wants genuine answers , so what is yardstick for that.

prabhakar singh
(Expert) 07 December 2011

1]Leases for unlimited period are called "lease in perpetuity"or"PATTA DAVAMI OR PATTA PUSHT DAR PUSHT"
If law regarding paying stamp duty and registration has been duly followed,such leases can be validly created.


2]A partnership firm is not a juristic person recognized by law hence the lease would be deemed to have been made in favor of all partners thereof in case any of the partners have signed the lease.
In my view dissolution arising out of death
of both partners ,though does not ipso facto make the deed void.
3] But if the heirs of the partners do not constitute a new firm to carry out and continue the business in the leased premises,or do not perform the obligations caste upon them under terms of lease,the landlord in his right can terminate the lease.

Nothing more can be said now without looking into the lease deed it self.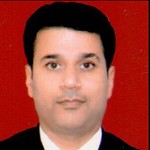 Shailesh Kr. Shah
(Expert) 07 December 2011

what is the terms and conditions of Lease Deed?

Querist : Anonymous (Querist) 07 December 2011

Conditions:
(1) The above stated Property has been given on rent to the Lessee at the rent of Rs. xxxx per year. And the lessee has taken the possession of the Property

(2) The Industrial NA is to be obtained by the Land owners / Lessors. i.e. get the permission to convert then agricultural land into Industrial N.A.
[It was duly done by our elders at that time. 1960s]

(3) Any Expenses in relation to getting Industrial NA will be borne by the Lessee (User).
[This too was done as required that time]

(4) Rent of full year will be paid in 2 equal installments every 6 months. (i.e. 1000 full year rent will be paid in 2 installments of 500 every 6 months)
[**This rent hasnt been paid by the Lessee (user) since past 15+ years]

(5) The Lessee has a right to Sub-Lease Their Building and Machinery and 'running' business along with the goodwill to a sub-Lessee. The Lessor should have no objection for the same.

(6) The property mentioned has been leased for an unlimited period of time. The Lessee on his option can give a notice of 3 months and give the possession back to the Lessor. However the Lessee is under obligation to carry on the Lease for at least first 10 years.
[This is the one sided term which is a matter of concern as no right has been given to the lessor above for termination]



Querist : Anonymous (Querist) 07 December 2011

@ Expert:JSDN

There is no Yardstick to measure how genuine feedback/guidance can be. its a mere request from a person like me who has no knowledge of Law and is looking forward for some advice by the experts here including you. I will be very obliged if you give me some feedback on my problem. Thank you in advance.

Devajyoti Barman
(Expert) 07 December 2011

yes do as advised.

V R SHROFF
(Expert) 08 December 2011

it seems to be a actual problem faced , but by whom?
Who is in possession?
where is it situated, area of Plot, and what is the app. market value of the Plot?
is it in Industrial area?
was any industrial License
Are You interested in gaining back the right in the property?
The cause of delay for over 13 years & who was sleeping so long,

YOU HAVE TO CLARIFY ABOVE POINTS, SO THAT EXPERTS LOOK INTO THE PROBLEM WITH THAT VIEW POINT.
LOTS OF ALTERNATIVES ARE ALWAYS AVAILABLE :
WE LAWYERS CONCENTRATE ON YOUR AIM & OBJECTIVE, TRY TO FIND OUT CITATIONS, AUTHORITY THAT MATCHES WITH YOUR AIM,
TRY TO RESOLVE THAT IS IN YOUR FAVOUR.
This also need to go through word to word of the Partnership Deed, Heirs of Partners who inherit property of firm, Lease deed, any factory, manufacturing unit started on plot, in whose name, any POA to anybody,etc., & How to use it to achieve your objective.
I hope you understand.
Law point is next stage.

Raj Kumar Makkad
(Expert) 08 December 2011

I concur my views with shroff.
---
You need to be the querist or approved LAWyersclub expert to take part in this query .