I am not aware of what my mother received in partition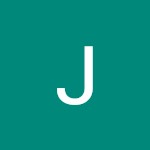 Jayakumar M
(Querist) 02 February 2021 This query is : Resolved

I am a married woman from kerala, my mother's legal heirs are my father , myself and my brother.
my mother died in 2017 and nobody is informing me about what she received in partition from her side.My mother has two brothers and her mother was alive till Jan 2021 .
I requested my father as well as my maternal uncle with regard to partition deed / details , but they are not sharing any details with me ,
I had also another issue with my father after my mother's death , my father tried to take my mother's legal heirship by relinquishing my rights to him .
I request you to guide me how to get the details of partition deed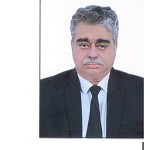 Sudhir Kumar, Advocate
(Expert) 03 February 2021

how old was the settlement before she died. when you became 18 year old.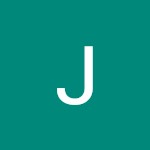 Jayakumar M
(Querist) 03 February 2021

2 years before her death , ie: in 2016 , and I am 44 year year old , thanks

P. Venu
(Expert) 03 February 2021

Your query is based on speculation than information. Which partition you are referring to- whose property - when was partition deed executed?

It is impossible that rights could be relinquished while getting the legal heir-ship certificate. SHIRISH PAWAR, 7738990900
(Expert) 03 February 2021

Hello,

Your father cannot relinquish your rights unless you are executing any agreement / signature. He may apply for legal heirship without showing you as a legal heir. Appoint an advocate to trace out the legal heirship in court.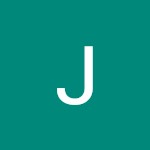 Jayakumar M
(Querist) 03 February 2021

sir , I know that my mother received partition in 2016 from her side, but none of my family members including my father and mother ( when she was alive )are informing us about what she received .
Regarding Legal Heirship , my father asked me to sign one form with one letter to village office seeking legal heirship solely to him to change the ownership of the house to his name for paying taxes and all other things , which I did not sign .

Rajendra K Goyal
(Expert) 03 February 2021

Section 15 (1) states the heirship of married woman:
Section 15, sub-section 1
Explains the devolution of the woman's property as per the following priority:
1. First preference to sons and daughters, including children of any predeceased son or daughter, and the husband;
2. Heirs of the husband;
3. Father and mother;
4. Heirs of the father; or
5. Heirs of the mother

Your father can not take your share till you sign the documents.

So far as any property inherited by your mother from her parents / mother can be confirmed from concerned municipality through RTI.
In case of Registered partition deed, copy can be obtained from Registrar office. Take help of your lawyer.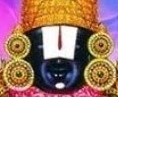 kavksatyanarayana
(Expert) 03 February 2021

Whose property is this? Whether the partition deed is registered or not? As per your query, it is understood that the property is your father's. It is presumed that you are a Hindu. Then your mother, your grandmother, and your uncle have equal rights over the property. For your mother's share yourself, your siblings, and your father have equal rights over the share of your mother.

Adv K Rajasekharan
(Expert) 04 February 2021

The query shows two issues: one is how to find out the deed based on which your mother got partition from your maternal family and second one is that your father tried to sign an application to the village office to transfer the tax burden of a property which you also own.

The second one is a non issue. Even if you had signed the paper there cannot be a change in the ownership of the property as who pays the tax does not indicate who owns the property. Ownership is determined based on the registered document or its equivalent but not based on the land tax receipt which the court at times uses as an indication of the asset ownership. Much confusion exists in this regard in the society.

The first one involves much deeper issues. That's why nobody informs you the matter, unlike what normally happens in a Kerala family. This forum may not be able to help you in that matter.

But some clues that can be given is that if it is a partition deed it must be registered in the registration office (it is one of the most corrupt offices in the state where money, rather than connection, works better) in the area where the property of your maternal family situates. A document writer connected with it is the right person to find it out.

What she received as portion is something equivalent to her own property even if the part of the property she received was from the ancestral property.

If she further re-registered the property to somebody else before she dies either by a Will or by a deed, then there remains no property for you to get at all.

Anyway finding out the partition document or property would have to be owned by yourself by using your own connections or other means.

An advocate is not a right person for you to get much support for this task. Rather a document writer who has more connections and more freedom in the registration office and its registers would be a right support person in your endeavour.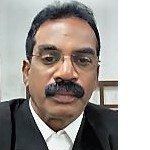 T. Kalaiselvan, Advocate
(Expert) 05 June 2021

You as one of the legal heirs/successors in interest to succeed to your mother's estates upon her intestate death are entitled to an equal share out of the properties she left behind at par with your father and siblings.
if you are not knowing the details of your mother's properties, you first file a suit for partition with the details of known property first and then include the details of other properties after collecting the information about them too at a later stage.
The so called relinquishment deed executed by you through an unregistered deed is not valid in the eyes of law especially if it is not containing the particulars of the property that you would relinquish the rights.
It has no value or validity in the eyes of law.
---