Hypothecation term

purshotam vyas
(Querist) 06 December 2013 This query is : Resolved

Dear All,

I have confusion regarding hypothecation meaning, is it charge or pledge ?

As per me, hypothecation is way of creating charge and can not be pledge due to possession with borrower but our auditor say that this is pledge.

Fact : One of our group company has taken secured car loan by hypothecation of car so as per companies act it is required to register with register of companies but if this pledge then exempted from registration.

Please clarify as soon as possible....

Thanks in advance

Purshotam

prabhakar singh
(Expert) 06 December 2013

The fine distinction between the two is that in case of pledge lender having possession of pledged goods can sell the pledged goods soon the default occurs but in case of a hypothecation the lender has to first take over the possession of hypothecated item and only thereafter it can be sold by him.

The similarity is only this that in either case they are movables.

Hence any hypothecation can never be understood as pledge.

Dr J C Vashista
(Expert) 07 December 2013

I endorse the expert advise of Sh. Parbhakar Singh ji.

purshotam vyas
(Querist) 07 December 2013

Thanks Experts,
I understand that hypothecation can not be pledge but one more thing that every hypothecation creates charge or not ? and my case is hypothecation of car so is it charge on car or not ?

prabhakar singh
(Expert) 07 December 2013

As an hypothecated article can not be freely sold by debtor without consent of creditor hence it would be considered a charge on that article (in your case there is a charge on car)till debt is not fully paid.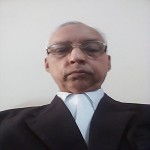 R.K Nanda
(Expert) 07 December 2013

no more to add.

Rajendra K Goyal
(Expert) 07 December 2013

Pledge : Section 172 of the Indian Contract Act defines pledge as "The bailment of goods as a security for the payment of a debt or performance of a promise" The bailor in this case is called a Pawnor and the bailee is called Pawnee

To create a valid pledge in the eyes of Law, the three important points needs to be noted : (a) Delivery of Possession : As in bailment, in pledge too delivery of possession is required. (b) Delivery is in return of a loan or promise to perform something (c) It should be in pursuance of a contract :
Hypothecation: was not defined under Indian Law for long time and was used more on the basis of practice. However, now under the SERFAESI Act, hypothecation is defined as "a charge in or upon any movable property, existing or future, created by a borrower in favour of a secured creditor without delivery of possession of the movable property to such creditor, as a security for financial assistance, and includes floating charge and crystallization into fixed charge on movable property".

Company need to register the hyphenation of car with the ROC if not covered under hypothecated items already registered .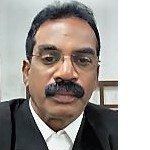 T. Kalaiselvan, Advocate
(Expert) 07 December 2013

nothing more to add

Raj Kumar Makkad
(Expert) 09 December 2013

Well done by Rajender Kumar g Goyal. I do endorse the views of him.

Rajendra K Goyal
(Expert) 09 December 2013

Humble thanks expert raj kumar makkad ji.

purshotam vyas
(Querist) 14 December 2013

thank you so much mr. prabhakar g, mr. rajendra goyal g, mr. J C vashista g, Mr. r k nanda g, Mr. T.Kalaiselvan g and Mr. Raj kumar makkad g for your commen which clear me about hypothecation term.

Mr.goyal g and prabhakar g, special thanks.

prabhakar singh
(Expert) 14 December 2013

We also thank you for your appreciation.
---
You need to be the querist or approved LAWyersclub expert to take part in this query .