Handicap laws

Querist : Anonymous (Querist) 05 March 2021 This query is : Resolved

Respected responder,
My father-in-law as been blind for passed 2yrs . Last week he sold a land which was in his name with his daughter but his son is not aware of this deal which happened . His there way that he can sell the land without the knowledge of his son , because he feels his father his been cheated by wrong people.

Guest (Expert) 05 March 2021

Better Try to Convince him by explaining the Facts and When he is the absolute Owner he can not be Legally Questioned Or Restricted.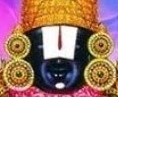 kavksatyanarayana
(Expert) 06 March 2021

As the land is in his name, he is the owner of the property and no one can stop him from selling.

Dr J C Vashista
(Expert) 09 March 2021

How a blind person can sell and execute sale documents qua his property?

P. Venu
(Expert) 14 March 2021

In my understanding, there is nothing that prevents a blind man from selling his property. If self earned property, he requires no consent or concurrence from anyone, his children or family members included.
---