Grandson's rights in grandfather's property

shivedh
(Querist) 25 January 2015 This query is : Resolved

Dear Experts,

My father expired a month ago and he has an bank account which has his lifetime income including the PF, amount received after selling a house in UP.

My mother as the legal hier and claiment has applied for the bank account money and other that her we are two brothers who have submitted the DISCLAIMER/NOC for transferring account money in our mother's account.

But, my younger brother's wife has sent bank an application on behalf of my brother's 2 year old son claiming that my brother's son also has a share in his grandfather (my father) savings bank account money.

Thus, kindly help me in answering my below queries:

1) Can my brother's wife file a claim for a share on behalf of my brother's 2 year old son.
2) Till now my brother and his wife are living separately due to personal issues but ARE NOT DIVORCED YET. Even NO DIVORCE have been filed yet. So, in this condition can her ask for her father in law's (my father) bank account money?
3) My mother is the legal rightful successor of my father and she is the only one to receive this amount as we (me & my younger brother) have submitted the DISCLAIMER?

KINDLY ADVICE

ajay sethi
(Expert) 26 January 2015

1) no grandson would not have any share in self acquired property of grand father .

2) daughter in law cannot claim money lying in her father in law bank account

3) mother should receive the funds lying in bank on receipt of noc from the sons

Anirudh
(Expert) 26 January 2015

I completely agree with the views of Mr. Ajay Sethi.

Guest (Expert) 26 January 2015

Dear author,Your Sister in Law is a Deserted Lady in her present Situation and her present claim is only for her Child.Better sort it out amicably or she would seek the advise of Local Good Advocate Who could advise her how to Protect herself and her child and which may land you in trouble also.

Rajendra K Goyal
(Expert) 26 January 2015

Whether there was any nomination in the account of your father, if so the nominee can withdraw the proceeds.

If there was no nomination, documents prescribed by RBI (application, affidavit, indemnity, renunciation letter etc.) has to be submitted by the legal heirs for claim. In case of any counterclaim or Bank not satisfied, succession certificate has to be received from court.

Grand son has no share in the property of of Grand father till father alive also daughter in law has no share in the property of FIL till her husband is alive.

Kumar Doab
(Expert) 26 January 2015

You and your brother has submitted the Disclaimer to the bank and bank can release the money to the nominated person as per due process and procedure..........until or unless there is a court order...

Hence bank can not deny the payment on mere letter from DIL......................and in all probabilities a sensible BM who has been taught succession at bank's expenses, and legal cell personnel who know legal standing in such case may not recommend to deny the payment on mere letter (aitraaz) by DIL..............

You may go thru RBI: "Master Circular on Customer Services": Sec19&20 and bank's policies on Deceased Depositor a/c that should be drafted in line with RBI guidelines that are mandatory on banks and have statutory force....................these guidelines/policies should be available on Bank's website and a printed/published version should be available in branch....


Hence apply persuasion,persistence skills and get the payment from BM of the bank......


Kumar Doab
(Expert) 26 January 2015

Repeated Query:

http://www.lawyersclubindia.com/forum/Grandson-s-rights-in-grandfather-s-property-115803.asp#.VMX4WtKUcqM

shivedh
(Querist) 26 January 2015

Thanks to all experts for their advice...thanks Mr. Ajay, Mr. Anirudh, Mr. Rajkumar, Mr. Rajendra and Mr. Kumar Doab...

Considering your advices, in case if the legal advisor/lawyer of the bank says that my brother's wife on bahalfof my brother's son has a share (say X %)... Then to whom or which authority/person we need to address or talk to or contact..... Is it the bank higher officials or we need to go to court for legal action?

Secondly, as suggested by Mr Kumar Doab on the RBI master circular sections..... Which are the current legal laws/acts/sections that I can refer in terms of my brother's wife can not claim my father's bank money or property considering:

1) They (My Brother and his wife) are not Divorced yet (not even any divorce case is filed).
2) It is my father's self earned property/ income/bank account money.

Thanks for your understanding and support.

shivedh
(Querist) 27 January 2015

Dear All, Mr. Kumar...kindly reply with your valuable advice on my above reply...

Kumar Doab
(Expert) 27 January 2015

In other thread you have mentioned that the deceased depositor a/c has no Nomination......

There are clear guidelines issued by RBI for claim of a/c without nomination......

It is believed that you are Hindu and ClassI relations are :Mother/Spouse/Son/Daughter......


The father of minor son is not predeceased and mother of the minor son is not divorced.........and as per your post the funds are self earned/property were self acquired.......

As already explained in this thread and other thread initiated by you..........the bank should not bother for claim/objection/aitraaj of the wife of your brother........


If you are unable to handle on your own seek help from your lawyer......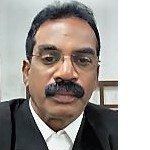 T. Kalaiselvan, Advocate
(Expert) 28 January 2015

@Author : Your query was answered very well in an understandable and plain language by experts above, despite that you are adamant to not understand them and appear to be concerned with your repeated doubts of the same nature.
---
You need to be the querist or approved LAWyersclub expert to take part in this query .