Getting stay against cmrl land acquisition

CB JayaKumar
(Querist) 29 July 2021 This query is : Open

Dear Sir, Chennai Metro rail at Koyambedu has started to build elevated bridges in Porur via duct, chennai. They have issued noticed to us saying they need 68 Sq/m land for acquisition. Then in their second notice, they extended the measurement from 68 Sq/m to 99 Sq / m. Our land is 2400sqft. Based on their measure, we loose 1010 sqft. We have raised complaint in PM and CM greivance cell. But i received a letter that appropriate action will be taken but still nothing happened for one year. We built shops in our land for our livelihood. My dad is owner of this land is 80 years old and no other house/land we have. There is another way where they construct bridge without destroying our houses. Can we take the another route to court and get stay order from court? Or any other way to stop land acquisition Sir. Please reply.


Dr J C Vashista
(Expert) 29 July 2021

You can not get desired result through political route.
Consult and engage a local prudent lawyer for proper analyses of facts/ documents, professional advise and necessary proceeding.

Advocate Bhartesh goyal
(Expert) 29 July 2021

Generally court does not grant stay order in case Govt/Semi Govt/MunicIpality and Govt undertaking body/corporation acquires any land,shop or house for purpose of drvelopment of city and rural areas and also for public use and interest. Contact to local prudent lawyer for necessary and further action.



CB JayaKumar
(Querist) 29 July 2021

Sir, can you please advise me how to proceed further as my local lawyer says the same. But i know something can court will do when our 50 years of living land (only this land we have) when govt takes it for guideline value - lower rate. Don't we have property rights to protect our property. As there are several government lands unused nearby.

P. Venu
(Expert) 03 August 2021

No remedy is unless there is malice. You will receive as per the law.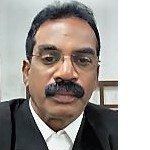 T. Kalaiselvan, Advocate
(Expert) 25 August 2021

The land acquisition law specifies that in addition to the market value of the land, the collector (land acquiring authority) shall award an amount calculated at the rate of 12% per annum on such market value for the period commencing from the date of notification of social impact assessment study.
As per the land acquisition law of 2013 (known as RFCTLARR), minimum compensation is to be a multiple of the circle rate, plus value of the assets attached to the property and a solatium equal to 100% of the total value of the property being acquired. The law also says that the circle rate notified on the date of the first notification by the government under Section 11, which corresponds to Section 3A of NH Act, will be taken for calculating the compensation amount. With such notifications, the government announces the intent to acquire land.
Since the need to get land quickly is crucial for infrastructure projects for public good, cumbersome procedures (social impact assessment study) under the RFCTLARR don't apply to 13 laws. The road transport and highways ministry had taken the opinion of Attorney General before coming out with a comprehensive guideline on how to arrive at the compensation
Hence it is advisable that you seek compensation as per law and not to fight agaisnt the acquisition. You may obtain a stay order till such time the compensation amount has been properly settled to you.

CB JayaKumar
(Querist) 04 September 2021

Dear Sir,

Thank you very much for the detailed notes. I am grateful to you all.
---