Filing complaint on behalf of company

Querist : Anonymous (Querist) 23 September 2021 This query is : Resolved

hello,
i am working with a private company and have been asked by my office to file a complaint in local police station against another employee on suspected charges of funds embezzlement.
i am required to give my employee code and and also sign the complaint.

will it have any legal implication on me and get me involved into it for all further developments or show that any case is ongoing under my name as these days aadhar or other ID number is taken for filing a complaint.

please guide urgently.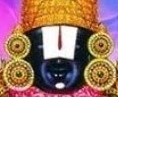 kavksatyanarayana
(Expert) 23 September 2021

Why do you give complain? You on behalf of your company file a complaint. So, obtain an authorisation letter from your company authority, and with the authority, on behalf of the company, give the complaint.

Pradipta Nath
(Expert) 23 September 2021

Ask the MD of your company to do the same.

Advocate Bhartesh goyal
(Expert) 24 September 2021

You should not lodge any complaint against any employee until company authorised to lodge by passing proposal in board of directors meeting. SHIRISH PAWAR, 7738990900
(Expert) 24 September 2021

Hello,

Yes, you should be authorised by the company for filing such a complaint on behalf of the company.

It will have no connection with aadhar card or any ID. You will be representing company.

P. Venu
(Expert) 24 September 2021

Is this not a repeated query which has been replied succinctly?
---