Farm land

Querist : Anonymous (Querist) 25 September 2022 This query is : Resolved

My grandfather purchased land in my father's name in year 1981 (2nd siblings out of 4), my father died on 2010 and grand father on 2015 and that farm land is transferred to my mother name . Now can our uncle have a claim on this farm land in 2022 ?

Querist : Anonymous (Querist) 25 September 2022

Ur expert comment please

Querist : Anonymous (Querist) 25 September 2022

Property got transferred in year 2011

Dr J C Vashista
(Expert) 25 September 2022

What is the document under which the property is stated to have been transferred in the name of your mother.
If the transaction of transfer has been complete your mother is absolute owner of the subject property; wherein claim (if any) of any LR of your grandfather is not maintainable.

Querist : Anonymous (Querist) 25 September 2022

After death of my father, we have done transfer thru mutation i.e legal hier certificate , now me and my mother are sole owner of that farm and even in 7/12 extract shows our name. Our uncle say that he also has share in that farm land as it has purchased by his father in name of your father. My father was age 25 at that time and was earning cash income thru trading and farming in the year 1981. In that year no ancestral property was sold and no such proceed was used for purchasing this farm land

Dr J C Vashista
(Expert) 26 September 2022

Mutation is not the proper authority for transfer of title (ownership) which is meant for revenue records. There has to be some other document through which you and your mother might have got the title transferred.
Consult a local prudent lawyer with relevant records of property for proper appreciation of facts, professional advise and necessary proceeding.

Querist : Anonymous (Querist) 26 September 2022

May be iam wrong in explaining, Farm was in my father's name after his death we have done mutation thru legal hier certificate and 7/12 extract got updated, means father's name got removed and our name i.e me and my mother name got updated. Can my uncle make a claim on farm share?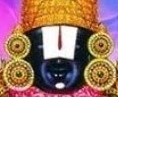 kavksatyanarayana
(Expert) 26 September 2022

As per your above statement, your uncle has no right to claim a share in the farmland bought by your late father.

P. Venu
(Expert) 06 October 2022

The entry in the revenue records are not much relevance if the uncle has got a claim. In order to substantiate such a claim, the onus rests with him to prove that the funds for the purchase had been provided by the late grandfather.
---