False fir of rape on pretext of marriage

Querist : Anonymous (Querist) 10 December 2018 This query is : Resolved

My girlfriend (live-in partner) has filed an FIR under section 376 (rape) and section 420 (cheating). She has alleged that I have raped her for 2 months after false promise of marriage. Medical report has confirmed no sign of injury, no evidence of sex and no pregnancy. I am a government employee. I have been suspended from job on ground of moral turpitude.
1. How to proceed in this case?
2. Can I file a counter FIR? If yes, then under what sections?
3. Which one is recommended - civil defamation or criminal defamation in this case?
4. When can I file a defamation case against her?
5. She has forged her signature on rent agreement. Can I use it as a document to book her under section 468, 469 of IPC?
6. When and how can I get my suspension revoked?
7. What kind of effect will it have on my job,subsequent promotions and while filling of other government exam applications?

Vijay Raj Mahajan
(Expert) 11 December 2018

Firstly get FIR registered decided by the court by order of dismissal or quashing of the criminal complaint case filled based on the FIR.
Your suspension order will get revoked only when you submit certified copies of court order/judgment.
All other proceedings whether civil or criminal can be worked out after getting above two as mentioned above.
Till then just work out how soon you can be out of the criminal charges from the court.

Adv. Yogen Kakade
(Expert) 11 December 2018

Sir,
Do not get panic.. your first priority has to be getting out of the current situation of the allegations of 376 and 420, as these are the offences of serious nature.
Collect the evidences to support your innocence. Live in relationship can not be converted into the offence of rape. Read my article on live-in relationship, it might help you.
http://www.lawyersclubindia.com/articles/Live-in-Relationship-Legal-v-s-Social-view--8448.asp

Get the anticipatory/ regular bail and you can go for quashing with the help of strong defense. or you can contest strongly with the help of a good lawyer.
All the best,

Adv. Yogen Kakade
Email: juryconincorporation@gmail.com
Phone: 020-25882888 / 09225510883




Dr J C Vashista
(Expert) 11 December 2018

1. Very well advised by experts, I appreciate and agree.
2. Contest the case tooth and nail, no escape. Engage an able, competent and prudent lawyer in your defence. There is no allegation/case attracting the punishment u/s 376 and/or 420 IPC.
3. Read case titled Deepak Gulati Vs. State of Haryana Supreme Court 2013 and Madhusudhan Kotyan Vs. State of Maharashatra Bombay High Court.
4. Apply for revocation of suspension to the employer since the case do not attract "moral turpitude",

Dr J C Vashista
(Expert) 11 December 2018

Why do you prefer to remain "anonymous author" knowing when such person is not obliged by experts as per rules of this platform ?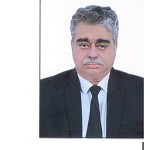 Sudhir Kumar, Advocate
(Expert) 11 December 2018

Given facts indicate that she has a fairly good case atleast to have you out of service ir not to be in Jail.

Your department is not bound to indefinitely wait for outcome of the court case or FIR. The deptt can initiate departmental proceedings as a professional misconduct is committe3d for failure to maintain moral fiber in private life. Till such time such proceedings are pending or suspension is continuing or criminal case is pending you have to forget abnout :-

(i) promotion
(ii) clearing of probation
(iii) applying for other deptt.
(iv) resignation
(v) deputation to other deptt
(vi) terminal dues, if retired.


In departmental proceeding 100% evidence is not needed as required in criminal court.

So you have to beg for mercy. You are vulnerable not she.

Kumar Doab
(Expert) 11 December 2018

Pls don't post as AQ and post with your ID and you can get many responses.
Your ID does not mean your email id or phone number etc and don't post these.
Before attaching any document erase all names, logo, email id, phone number, address etc to maintain confidentiality.
Obtain proper legal opinion in writing from LOCAL counsel specializing in concerned field of law.


Kumar Doab
(Expert) 11 December 2018


The courts of law have dwelled upon in many cases and pointed out;
"any conduct contrary to justice, honesty or good morale involves moral turpitude, which implies depravity and wickedness of character or disposition of the person charged with a particular conduct.
What is an offence involving "moral turpitude" must depend upon the facts of each case."
Criminal Law has a purpose to serve. The object is to suppress criminal enterprise, and punish the guilty.
A Judge does not preside over a criminal trial, merely to see that no innocent man is punished. A Judge also presides to see that a guilty man does not escape.... Both are public duties....
the words involving moral turpitude should not be given restrictive meaning, nonetheless, the officer concerned must be imputed with the act constituting offence which is dishonest or immoral or with conduct which is unethical as to render him unfit to hold the office.
Moral turpitude involved in an act of violence ought to be examined keeping in view not only the Constitutional ideals but fundamental duties of a citizen and the standard has to be higher and not lower for people in public life.
Cases involving charges of moral turpitude can't be quashed even if the accused reaches a settlement with the complainant
The service rules, conduct and discipline rules of the establishment may have been followed by the authority.
You can benfit from above and approach a ery able counsel specializing in criminal, labor/service matters ASAP to preferably get acquitted from court of law and get back into your employment.


Kumar Doab
(Expert) 11 December 2018

You have posted merits in your favor.
The medical reports as posted in query point to NO evidence of sex, NO injury, NO pregnancy.
Forgery was also committed, as per your query to trap you in false charges.
So IT should be in your favor.
Focus on getting clean chit/acquitted from charges (false).
Thereafter, you may have merits in your approach to press damages.


Kumar Doab
(Expert) 11 December 2018

You may take help for any matter from, elders of your family, competent and experienced well wishers, seasoned PIP's, helpgroups, community leaders, NGO's, experienced colleagues, associations, religious scholars/leaders, influential persons, Employee's/Trade union leaders, help groups for spouses (Husband/wife) etc and find a very able LOCAL counsel specializing in concerned filed of law e.g; Labor/Service/Family/Civil/Criminal matters as in your case, and well versed with LOCAL applicable rules, precedence, latest judgments etc …. and worth his/her salt, can advise you after examining all case related docs, inputs, evidences on record.
Obtain proper legal opinion in writing!
Avoid acting on your own on hearsay.
One should not fall for IT's and entities loitering at online portals to allure unsuspecting querists. There are many threads on such instances at LCI also.
Online discussions are not substitute to in person discussions with a very able counsel of unshakable repute and integrity specializing in concerned field of law.
One should not fall for IT's and entities loitering at online portals to allure unsuspecting querists……the personal details of unsuspecting querists/citizens get stored in databanks/compromised……hacked.
Such IT's and entities keep on poping up at online portals with fake and new ID's after their old ID's are permanently blacklisted/shunted out and money fleeced from unsuspecting is finished.
There are such very able counsels at each location.
Check for such counsels at LOCAL; Labor Court/CGIT, CAT/School-Educational Tribunal/Family/Civil Courts, HC, SC,..
You can also try for FREE legal Aid from Legal aid center (DLSA) that is usually within LOCAL courts complex..preferably from a very able counsel specializing in Labor/service/Family/Civil matters.
Your counsels may opine that you can appear on 1st date, and obtain copies of petition etc to reply later ….and inform the court that you shall be engaging a counsel and appear thru your counsel….Or your counsel can appear and obtain copies of petition etc and reply later or your new counsel can appear for you.
Your counsels can advise after examining all docs/record/inputs pertaining to your matter and help you. You can also search threads on similar query in SEARCH option ON left Hand side of threads in Forum/Experts section. Having learnt a lesson, remember to consult beforehand for your matters or any matter about which you are not properly informed.
There have many instances of such entities operating with multiple fake Id's at online portals.


The FEE of all LOCAL counsels at all LOCATIONS is not high/unreasonable as mis-believed by many.
Many counsels even at State Capital/Metro towns do not demand unreasonable high FEE.
IT is rather at online portals that unsuspecting querists are mislead as per many publications, by IT's and Entities that pose as some Lawyer (actually LIAR) and flaunt/advertise firms that are not Law Firms (Actually LIAR's Firms) to believe that LOCAL counsels are not knowledgeable..are incompetent.
In Reality the LOCAL counsels win cases in LOCAL courts at all LOCATIONS.
You can go thru/search the cases contested by any Lawyer at court website.

For service matter also take help of your own LOCAL counsel.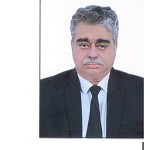 Sudhir Kumar, Advocate
(Expert) 12 December 2018

Not understood how the following persons can help a person whodug his grave deep

Seasoned PIPs, help groups, NGOs, experienced colleagues, association, religious scholars/leaders, influential persons, Employees Trade Union leaders, help group for spouse…………..

DEFENSE ADVOCATE.-firmaction@g
(Expert) 13 December 2018

Yes it is true -avoid fight. Law and procedures not in your favour.

Guest (Expert) 13 December 2018

Just follow and Seek the guidance of Advocate Mr.Yogen Kakade Please. Just running away will not be a permanent remedy. If at all they want Indian Police could trace you any where.
---
You need to be the querist or approved LAWyersclub expert to take part in this query .