Dv Act : : Maintenance

Rajan Kumar
(Querist) 09 August 2014 This query is : Resolved

Dear Experts,

Plz help/suggest...

My wife filed petiton under DV Act I got copy of same today...case hearing scheduled for next month...Heavy maintenance asked for in DV act...

CONCERN 1: Will she be granted immediate maintenance as asked for by her in the 1st hearing itself in DV act petition.....if No, then in how much time she will be granted maintenance...

CONCERN 2:: Will l be given an opportunity to present my Case Merits like Unconsumated marriage she blaming me as impotent..secondly, she is claiming herself unemployed in affidavit howwever she is employed..Now is she entitled for maintenace under DV Act..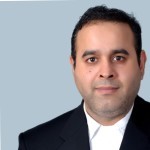 Kapil Chandna
(Expert) 09 August 2014

Dear,

1st hearing she will not be granted generally, but some interim amount could be granted soon, and yes you will get full opportunity to present your case on merits.

Advocate kapil chandna.9899011450

ABDUL RAZIQUE
(Expert) 09 August 2014

First I object Ld. Kapil Chandna about provide Phone No. to author, it is bad practice.

Second to author.
Answer 1 : Generally the Ld. court grant interim maintenance order first then the final maintenance order, order depend on nature of citation of plaint.

Answer 2 : Yes you have right to fight the case with spirit, if she is employed and mentioned in plaint that unemployed you can take a chance to dismiss the case with filing documents.

Dr J C Vashista
(Expert) 09 August 2014

I have similar opinion regarding such advertisement by Advocate Mr. Kapil Chandna on this platform as opined by expert Sh. Abdul Razique,I appreciate his observation and advise.

malipeddi jaggarao
(Expert) 09 August 2014

I fully agree with expert Abdul Razique.

Devajyoti Barman
(Expert) 09 August 2014

agree with exerts.

Guest (Expert) 09 August 2014

Well advised.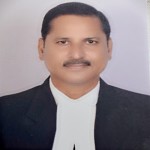 laxmi kant joshi
(Expert) 09 August 2014

Agree with Mr. Kapil and Mr. Ahdul .

ajay sethi
(Expert) 09 August 2014

1) interim maintenance generally takes around 6 months to be decided .

2) in your reply to her application stress on fact that she is employed .gather evidence of her employment .

Rajan Kumar
(Querist) 10 August 2014

Thanks to all the experts for ur valuable guidance....

Sir, as per DV Notice, my first date of hearing is scheduled for next month...Do I need to prepare & file reply before appearing in Ist hearing...secondly, can i make application u/s 91 to summon her employer to provide salry details as i know her employer..
Thanks

ajay sethi
(Expert) 10 August 2014

you should file your reply on 1st date . engage a lawyer . you can file application if you so desire

malipeddi jaggarao
(Expert) 11 August 2014

Mr.Rajan, when you are required to defend your case, you have to approach a local advocate as we cannot do so from here. We can only advise you whether your problem has any legal remedy and how to approach. We can not spoon feed every step. That is the job of local advocate that you engage.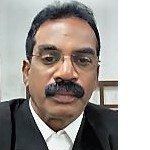 T. Kalaiselvan, Advocate
(Expert) 11 August 2014

All your questions are too early for an action to be taken that way. First you appear before the court on the date of hearing, you will get copies, go through them, prepare a reply to the allegations in her application and then challenge her allegations properly in the court, take the help of a lawyer to defend you, in case of any doubt in the later stage, you may approach this forum for clarification, before that cut your anxiety.
---
You need to be the querist or approved LAWyersclub expert to take part in this query .