Divorce matter

Guest (Querist) 16 August 2021 This query is : Resolved

Hi Sir,

My husband had filed for divorce within three months of our wedlock and now through Portal I see the status of the case as "To comply office objection" I haven't received any notice yet but want to know what means?

Dr J C Vashista
(Expert) 17 August 2021

The petition is lying pending in the registry and yet to be put up before the court for consideration for admission or rejection.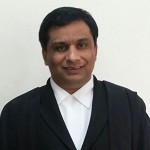 PARDEEP KUMAR
(Expert) 17 August 2021

Under Hindu Marriage Act 1955, if you are a Hindu. A divorce petition cannot be presented within a year of marriage, apparently that could be the reason for office objection, for the office objection which means the petition is not cleared for listing before the court.

Advocate Bhartesh goyal

(Expert) 17 August 2021

Divorce petition u/sec 11 & 12 of HM Act ( for annulment of marriage ) can only be filed before expiration of statutory period one year from marriage.

Guest (Querist) 17 August 2021

He had filed petition under 13 HM act and status says To comply office objection and in laws are presenting the same petition draft to escape from Fir

P. Venu
(Expert) 17 August 2021

You have not posted the material facts. How could you ascertain that the petition has been filed.

Guest (Querist) 17 August 2021

They are using the petition copy when called for counselling in women cell saying we had applied for divorce and till date I have not recieved any notice yet but we have checked through portal infront of lady police where she has received the petition copy with the filling number wherein the status says to comply office objection and using this copy they said they will not participate in counselling.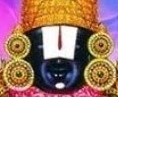 kavksatyanarayana
(Expert) 17 August 2021

The facts posted by you are not convincing. As you have not received any notice, it is better to consult a local advocate and appraise your problem and if necessary apply for a copy of the counter filed by your husband if any.

Dr J C Vashista
(Expert) 19 August 2021

You have not received any court notice implies that no case has so far been filed and the other party is lying and blackmailing.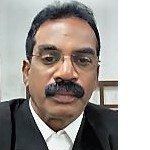 T. Kalaiselvan, Advocate
(Expert) 04 September 2021

The court will not entertain any application for divorce under section 13 of HMA within one year from the date of marriage, hence it is posted for objection, if he is not filing an application along with the divorce petition seeking exemption to file the divorce case within one year as special case, the court will not entertain this divorce case.
A petition for divorce can be filed by either husband or wife as per provisions of the Act after one year of from the date of marriage. No petition of divorce can be filed within one year of marriage as per Section 14 of the Hindu Marriage Act 1955.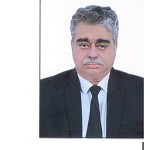 Sudhir Kumar, Advocate
(Expert) 22 November 2021

what are full facts. who is avoiding FIR how is avoiding.
---