Divorce if no marriage certificate

Querist : Anonymous (Querist) 26 September 2022 This query is : Resolved

One of my friend want to file divorce petition against his wife. Though their marriage has been solemnized as per Hindu marriage act in a private hall, he has only documentary evidence of is the certificate from the private Hall authority. The Marriage was neither registered with caste authority nor with government authority. So what should he do to obtain a marriage certificate without participation of the wife and how can he get a decree of divorce from a family court without producing a marriage certificate.?

Advocate Bhartesh goyal
(Expert) 27 September 2022

For getting marriage certificate from registrar of marriage your friend and her wife have to present personally and have to submit proofs of marriagr but your friend can file divorce petition without marriage certificate for this he has to submit other proofs of marriage like wedding card,marriage photos etc.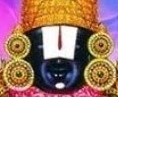 kavksatyanarayana

(Expert) 27 September 2022

Yes. I agree with the advice of the expert Mr. Bhartesh Goyal sir. Without his wife, he cannot get the marriage certificate. If both attend the marriage office with 3 witnesses, age proof at the time of marriage, copy of aadhaar card for the couple and witnesses, it will be registered, otherwise, it cannot be registered. Your friend has to prove his marriage solemnized. Then only divorce petitions will be allowed.


Pradipta Nath
(Expert) 29 September 2022

No compulsion to file divorce petition with a marriage certificate. If you have any other documentary evidence which satisfy the marriage, you can file it.

Dr J C Vashista
(Expert) 29 September 2022

Filing of marriage certificate is neither mandatory nor compulsory for filing a petition for divorce, wherein other evidences (invitation card, photograph of marriage) will be sufficient to prove the marriage.

However, certificate issued by private marriage Hall owner or caste authority has no validity.

It is the case stated to be of your friend and his wife qua their marriage, its registration and decision to divorce, isn't it ? What is your concern / locus standi ?

P. Venu

(Expert) 06 October 2022

Yes, you may seek divorce even in the absence of the marriage being registered.
---