Divorce case ia maintainence related query

RKP
(Querist) 30 November 2022 This query is : Resolved

I am located in Bangalore
I was married 5 years back with no children till date as no physical relation till date due to wife's disinterest.
Based on various cruelty I have filed for divorce from my wife 2 years back.
My gross salary is 1.5L and net salary is 1.15L and expenses is 1.05L for me and my mother and saving of some 10k per month.
My wife stays in my flat and I stay in a rented house along with my mother.
I voluntarily pay 6k maintaince to my wife through money order apart from paying apartment maintenance and other utility bills of my flat where my wife stays.
Still my wife who is BA qualified but purposely non working had asked for maintainence of 50k plus 50k litigation fees in her ia advance request.
In her asset liabilities request she mentioned her expense of 25k without giving any proof.

Recently family court judge has awarded her 25k maintianence plus 30k one time litigation fees to be paid by me.
Judge did not consider the money order receipts I submited in court as proof of my voluntary payment.
Judge did not consider that she is staying in my flat.
Judge did not consider that I am only saving around 10k per month and mentioned in the order that I am saving 10k which entirely can be given to the wife as she is not earning, so awarding her 25k maintenance.
Judge mentions that if I have shown 10k as saving then my saving will be much more based on my gross salary so he is awarding 25k to my wife.
Judge also mentioned that since I dragged my wife to the court and since she is not earning so I as husband and petitioner should pay her the litigation charges.

I am in dillema as how will I pay this amount of 25k when I am not saving that much amount.
Planning to approach high court.
What shall I do now?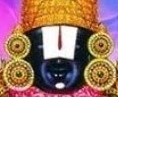 kavksatyanarayana
(Expert) 30 November 2022

You can file an appeal before the high court against the order of the family court. The appeal grounds must specify the points on which the family court failed to appreciate.

Dr J C Vashista
(Expert) 01 December 2022

I agree with the advise of expert Mr. Kavksatayanarayana ji, move in appeal before High Court u/s 19 of the Family Courts Act, 1984 through your counsel who is well aware about facts and circumstances of the case, an able, competent and intelligent enough to sail you through hot waters, if you have not lost your faith in him/her.

Advocate Bhartesh goyal
(Expert) 02 December 2022

You have good defence so you should file appeal before High Court against the order of family court.

RKP
(Querist) 02 December 2022

Thank you all sirs for your kind suggestions.


Pradipta Nath
(Expert) 03 December 2022

If you are not able to pay the maintenance don't pay, or pay as per your limit. Let your wife file the execution petition. In the mean time appeal the order and pray for its stay as well. Let the matter get dragged. I hope you understood what I mean to say!!

RKP
(Querist) 03 December 2022

Thanks for the suggestion.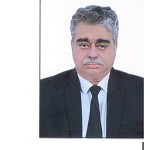 Sudhir Kumar, Advocate
(Expert) 13 December 2022

Agreed with experts above.
---