Divorce

Username12345
(Querist) 27 December 2016 This query is : Resolved

I'm separated from my husband since 2009 the case is of absconding and desertion. I have a kid who is now 8yrs old n till now everything is just done by me for my son.
I stay in pune with my parents n the guy stays in Andhra pradesh. Due to no proper guidance and support I cudnt file any strong case against him. Had filed dvcc and 498a four years back in Andhra pradesh. Attended the court for 3.5 yrs n now left becoz I'm not able to travel as different state. As of now the case is dismissed.
I want to get divorced. I tried a lot for mutual but they don't agree n not even come to talk. Plus as Streedhan my parents gave me money which they r not giving me.
Experts please advice me how do I get divorce n my money back ( it's in form of fd). I heard that if separation is for 7yrs then divorce easy n not much hasty. I'm very much tired attending the court. Want to get out of this ASAP. Kindly advice me the best thing I can do.

selva perumal
(Expert) 27 December 2016

Hello Madam dont worry. In your case is concern first of all you have to file a petition to set set aside the dismissal order for restoration and state your reason of non appearance before the court. while the petition is pending, file a petition before the supreme court to transfer the said case to Pune, the court definitely will allow that petition because section 19 of the Hindu marriages act is in favour of women. In the divorce application you can file an interim petition to return the articles, money and jewels provided as sridhanan during the marriage.

Bhawani Mahapatra
(Expert) 27 December 2016

(Believing you as a hindu woman & native of Pune)

File a fresh petition for divorce at the competent court @ Pune, because (i) restoring of previous divorce petition may not be possible, if it is dismissed long back, and (ii) if at all restored, you cannot always travel to AP to pursue your case & getting it transfer through Supreme Court will also take time.
During pendency of case, file an interim application for returning of Shreedhan given to the groom's side (but you have to substantiate it through evidence, which your local lawyer will guide).

As you are staying separately for quite long time, it will be easy for the court to grant divorce also.

Alternatively send the guy an indirect message of your intention of divorce & ask him to file divorce petition there where you can give your consent for divorce with a condition of getting your Shreedhan back.

Rajendra K Goyal
(Expert) 27 December 2016

You can file divorce case at Pune.

File application for maintenance for child if you are working or for both if not employed.

Can demand your stridhan.

Discuss in detail with local lawyer dealing in matrimonial disputes.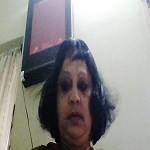 Ms.Usha Kapoor
(Expert) 28 December 2016

Agree with Bhavani Mahapatra.

Dr J C Vashista
(Expert) 02 January 2017

@ Username12345,
You are an anonymous author and I do not entertain/reply any such query submitted by an anonymous author, as per rules of this platform.

Username12345
(Querist) 08 January 2017

Thank you soo much experts for helping me. I find your advice very helpful and will follow the instructions. Thanks again.

Username12345
(Querist) 08 January 2017

Thank you soo much experts for helping me. I find your advice very helpful and will follow the instructions. Thanks again.

Username12345
(Querist) 15 May 2017

Experts I need your advice n suggestions. As mentioned earlier 498A case showed as dismissed status online but now all of a sudden after 1year I got summons to attend court. I don't understand how this could b possible.
I am going to file for divorce in pune in 10-15 days. So is the 498A essential for divorce. Will that bring any obstacle as I am not able to travel from Pune to AP frequently.

Rajendra K Goyal
(Expert) 15 May 2017

How case was dismissed on merits or on default.

Discuss in detail with your lawyer who is well aware of the full case file.
---
You need to be the querist or approved LAWyersclub expert to take part in this query .