Divorce

Guest (Querist) 26 November 2010 This query is : Resolved

Hi all,
I have done marriage in yrs. 2005 in the Native place UP according to Hindu culture. We both (Husband & Wife) have not registered our Marriage in any court. After the Marriage I never bring the my wife to my home. My wife's parents they have told to us to give her "Gavna" after 3 Yrs. While after 3 Yrs.my "Mother in Law" (wife's mother) she is expired. Due to this I have not bring again my wife to my home. After completing of 5 Yrs. When my parents & I want to bring her home, she refused to live with me. She told me that she is not interesting in me. Even after this reply from her side I try to communicate with my wife but she refused to talk with me.
2-3 days later I get a abusive call from her mobile in which she has given me warning to kill me. Even an unknown person from her mobile also abused and given warning to kill me if I will call her again. When I complaint about this to her parents and brother then they told me why u are calling her if she don't want to talk with you. Then I ask them to whom I talk if I have wish , after that I wait for six month and I think that may be she call me again but she never call me again. But before few days I get a call from landline (PCO) again abusive call and warning to kill me.
I have not reported these to police station because I think what the people will think about these relationship.
Now I want to give her divorce and that is my final decision after 6 Yrs. Of waiting Period. But my salary for the month is 9000 Rs. And I cant give her any kind of compensation while I want return back my jewelers from her which we have given her in marriage. Even My wife is also working we both are independent.

1)Please let me know should I have to pay any kind of compensation to her if she wants. Please reply and what kind of compensation.

2)How I can file divoce against her and what will be the total cost of this. What kind of compensation she can demand to me.

3) is it required to take the divorce from the court, if we dont have any kind of marriage certificate. is there any other way to give her divorce.


Devajyoti Barman
(Expert) 27 November 2010

1. If byou go for mutual divorce then both of you decide the amount ,if any. For permanent almony n case of a contested divorce the amount would be as the court thinks fit keeping your status at the mnaterial point of time in mind.
2. You can file suit for diorce on the ground of cruelty and desertion. Rest is same as above.
3.For divorce suit , the marrigae certificate is not mandatory.

Arun Kumar Bhagat
(Expert) 27 November 2010

1. When she is working, no compensation shall be asked.

2. File a suit for divorce for nullity of marriage since it appears consummation has not taken place. Desertion, cruelty are other grounds.

3.You will have to take divorce only through court irrespective of marriage certificate.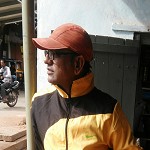 adv. rajeev ( rajoo )
(Expert) 27 November 2010

I do agree with both.

s.subramanian
(Expert) 27 November 2010

yes

Raj Kumar Makkad
(Expert) 27 November 2010

I completely do agree with Karunagiri.

aman kumar
(Expert) 03 December 2010

agree
---
You need to be the querist or approved LAWyersclub expert to take part in this query .