Can nominee claim 50% share in jointly owned property

Pyarali Nayani
(Querist) 22 July 2021 This query is : Resolved

I purchased a flat at yari rd Versova Andheri West through my sole source of funds in July 2005 I had also kept my wife as a co-owner and we signed and registered the purchase deed jointly. No percentage ownership was mentioned in the agreement or in the society correspondence. As a part of procedure that time, we nominated our son Rafiq Pyarali Nayani as a nominee 100% and submitted the nomination form in the society office signing jointly.

In November 2011 my wife left the house along with 2 minor children at that time we had 2 children son 10 yrs and daughter 6 yrs (daughter was born in October 2005) over a domestic/family disputes. Since then till date my wife was staying separately along with our children at different locations. My wife had also sent written intimation the society office in 2012-2014 saying that i should not be allowed to rent, sell, transfer the property and she also requested copy of the sell agreement and nomination registration. Which society office gave it to her without taking my permission. Last month on 27/6/2021 my wife passed away at her Bandra maiden resident. I was informed for the same so I attended the funeral.

A very next day on 28/6/2021 my son wrote an email to the society office saying that "he is the nominee and my daughter is legal heir in the said property and I should not allowed to rent, sell , transfer the mentioned property to anyone else"

Further society office also received a letter from my son's lawyer asking society not to permit me to rent, sell, transfer the flat and also asked to register his client Rafiq Pyarali Nayani as a member/shareholder and to nominate my daughter Elham Pyarali Nayani as a sole nominee and if it is not done then there will legal consequences against the society and me.

Society told me verbally that now I can't do anything as I don't have any rights to rent, sell or transfer the property. Which I m bit surprised.

As I have purchased the flat through my sole source of funds from my singal bank account and till date I m paying all the society dues and property tax through my sole singal bank account.

Please let me know what are my ownership rights and also rights to sell, rent, transfer the property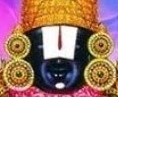 kavksatyanarayana

(Expert) 22 July 2021

As the property was purchased with your personal funds, the document is registered with the joint name of you and your wife. So you and your wife have equal rights over the property. Hence for your 1/2 share, you can do as you like. No one can object to it.

Pyarali Nayani
(Querist) 22 July 2021

Pls read the detail. My wife has passed away last month. Means she is dead. So in this scenario. Can my son claim 50% share as he is the nominee for the entire property and where as on other I m still alive.

Advocate Bhartesh goyal
(Expert) 23 July 2021

No, your son as a nominee can not claim any share in the property owned jointly by you and your wife but as a legal heir he can claim from your wife's 50% share , his share whatever may be.From your 50% share he can not claim any share.You can sell,gift or transfer your 50% undivided share to anyone.as per your wish.

Dr J C Vashista
(Expert) 23 July 2021

Well analysed, opined and advised by experts, I endorse and appreciate.

Nominee is just custodian of property till it is handed over to legal representatives of deceased where nominee can not claim any share on the basis of nomination.

Too long story involving multiple legal issues , to go through, opine and oblige.

It is advisable to consult and engage a local prudent lawyer for appreciation of facts/ documents, professional guidance and necessary proceeding.

P. Venu
(Expert) 23 July 2021

The facts posted suggest two issues. Firstly, as to the late wife's share in the jointly held property. Her rights and interest in the property has jointly devolved upon the legal heirs viz. the husband and the children. As such, you are the absolute owner of 4/6th (1/2+1/3) while the son and daughter hold 1/6th each. Nomination in favour of the son cannot make him the owner of the late mother's share in the property.

As regards to the issue of property having been purchased solely out of your funds, onus rests with you in proving this fact in a civil action.

Anyhow, you can rent out the building. If it leads to litigation, you will have the option to make a counterclaim as to your exclusive and absolute title.

Pyarali Nayani
(Querist) 23 July 2021

Thank you for your support and expertise. I m the absolute investor in the said property. And it is also reflecting in my balance sheet
---