Caution money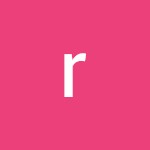 rohit chakraborty
(Querist) 29 April 2021 This query is : Resolved

College is refusing to pay back the caution money taken by them at the time of admission.what should i do? Can i file writ or civil suit in local jurisdiction of the college?

Advocate Bhartesh goyal
(Expert) 29 April 2021

Caution money is refundable and a student after completion of his studies and leaves college is entitled to get caution money back from college.Refusal by college to refund caution money amounts deficiency of services of college.issue legal notice and demand refund of caution money.File complaint before District Consumer Forum if college not compliance with notice.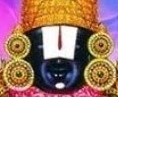 kavksatyanarayana
(Expert) 29 April 2021

Whether the college is private or government is not mentioned. If the college is under a University, complain to the Registrar of the university. If it is private, then a legal notice to the Management.

ashok kumar singh
(Expert) 30 April 2021

agreed with views of earlier experts,
thanks

Pradipta Nath
(Expert) 30 April 2021

Serve the College a legal notice first and thereafter if required sue them before the Consumer Comission.

Dr J C Vashista
(Expert) 01 May 2021

I agree with expert Mr. Pradipta Nath.
It would be better to consult and engage a local prudent lawyer for appreciation of facts, professional guidance and necessary proceeding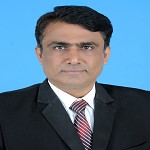 Sankaranarayanan
(Expert) 01 May 2021

Yes i do stand on experts reply.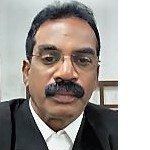 T. Kalaiselvan, Advocate
(Expert) 04 May 2021

R Preethe of Vyasarpadi resolved not to allow her college to illegally enrich itself with the money, collected as 'refundable caution deposit'.
Having failed to get back the money despite her attempts for four years, she has now approached the Madras high court.
An alumnus of Sri Venkateswara Institute of Science and Technology at Kolundhalur in Tiruvallur district, Preethe completed her course in June 2011. The college, which was supposed to refund her 5,000 along with her transfer certificate, did not do so.
When several representations and reminders failed, she had to even approach police. When nothing worked, she knocked at the doors of the Madras high court.
Justice M M Sundresh admitted the petition and issued notice to the college and other authorities, said her counsel A Sirajudeen.
Pointing out that the secretary of higher education, All India Council for Technical Education (AICTE) and the superintendent of police of Tiruvallur district had abdicated their duties despite complaints and reminders, Sirajudeen urged the court to take action for refund of the caution deposit, besides taking action against the college.
The above is the reference made to you for initiating legal action against the college to teach the college a lesson so that they do not indulge in such illegal activities of not refunding the refundable caution deposit amount to the outgoing students in future.
You can discuss with a local advocate and take steps as suggested.
---