Reply to esi notice

Querist : Anonymous (Querist) 13 April 2021 This query is : Resolved

Dear Experts,

We have received damages recovery notice from ESIC for 1,100.00. It has been given one month time to reply or to appear. But the said damages are correct and we do not want to appear and show cause.

So kindly help me how to reply for this notice. Whether we can say damages are accepted kindly impose or leave without any reply to take action by themselves. Thank you.

Advocate Bhartesh goyal
(Expert) 13 April 2021

Engage a local and prudent lawyer who will prepare reply of ESI notice categorically and send to ESI department on behalf of you.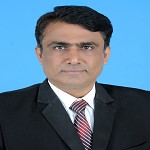 Sankaranarayanan
(Expert) 13 April 2021

you company have capacity to appoint a lawyer and reply to the ESIC authorities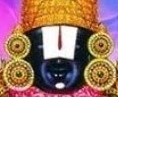 kavksatyanarayana

(Expert) 13 April 2021

Yes. It requires a reply through a lawyer and engage an expert lawyer.

Querist : Anonymous (Querist) 13 April 2021

Thank you sirs, for your replies

H.M.Patnaik
(Expert) 14 April 2021

Dear Querist,
If the Damages imposed are correct, you can comply with the same by depositing the determined dues through e. generated challan using the official portal and submit the receipted copy confirming clearance of dues . SHIRISH PAWAR, 7738990900
(Expert) 14 April 2021

Hello,

As per my opinion, send a detailed reply to esi office through advocate and pay the amount as per the notice. In this way you can protect your company's interest.

P. Venu
(Expert) 15 April 2021

When you have no ground to dispute the damage claimed, you may remit the amount and get the issue. Admittedly. the amount to be remitted is too nominal. As such, to seek professional help would be a case of 'penny wise, pound foolish'..
---