Misinformation regarding name change

Sirjan Kaur
(Querist) 18 December 2020 This query is : Resolved

I got my name changed after class 12(in 2017). So my name in matric and 12 class cbse marksheet is old. I have gone through the entire procedure of legally getting my name changed through gazette of India and newspaper advertisement. Now in 2020 i passed out from delhi university and took admission elsewhere for further studies. The present university is asking for migration certificate, and i applied for the same in du. But i received a call from du office saying that my name according to du records is my old name and it cannot be changed. According to their policies the affiliated college is supposed to send a notification regarding the change in name. But our college did not guide me after admission about the process. I was clueless about this procedure during all three years of my graduation. Now when I'm passed out i am unable to get migration certificate. My admission is at stake here. Du says that the name change procedure cannot happen for passed out ones. What should i do? Can i file a case against the college for their misguidance. In addition..the employees at DU talked very very harshly, literally harassing the students.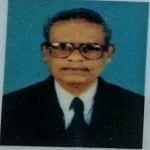 Isaac Gabriel
(Expert) 18 December 2020

Gazatte notification is to be attached with the recrds for verifying the name whuch they have accepeted and acceeded.In the same way they should return in toto without any alteration.This ia the procedure adoptwd everywhere.But why they differ unilaterally is notbest known to them only.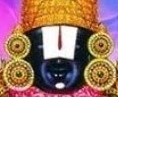 kavksatyanarayana
(Expert) 18 December 2020

You shall give an Affidavit stating your present name and old name and get it attested by Notary. Then apply for a migration certificate by enclosing the copy of the Gazette notification and notarised affidavit with other necessary enclosures. If they object to giving you the required, ask the reasons through RTI. or file a case against the DU.

Dr J C Vashista
(Expert) 19 December 2020

It is advisable to seek professional service of a local prudent lawyer for analyses of facts/ documents, guidance and necessary proceeding.

Sirjan Kaur
(Querist) 19 December 2020

They are refusing to issue my migration certificate despite being able to produce gazette and other required documents on the grounds that in accordance to Delhi University name change policy, the students has to be a student of du when he/she applies for name change. This process had to be undertaken while I was studying in grad.. The college principal had to forward an application to du stating the same, but it wasn't done by our college. And now that I've passed out, the university is refusing to hear me out. Any help is needed. Thank you.

P. Venu
(Expert) 20 December 2020

Is your degree certificate as well the mark lists in the new name or are they in the old name, in spite of the requisite steps you had initiated in intimating the college as well the University of the name change?

Rajendra K Goyal
(Expert) 20 December 2020

Which name did you use in DU?
If the present University is not entertaining the migration certificate along with proof of name change, approach court for appropriate direction with interim orders to continue studies till matter decided finally.
---