Why huda is not allowing to sell my property with court case

Querist : Anonymous (Querist) 02 August 2020 This query is : Resolved

Hello dear lawyers,

I am the owner of a house and some relatives of mine did some forgery and filed the court case against me.
The court case was baseless, so it was dismissed by the court.

The relatives again went for appeal, they are doing this act just to mentally HARASS ME.

My Question is-

I have some buyers for the property but the case is pending in appeal.

THE HOUSE BELONGS TO HUDA

HUDA is not giving me permission to sell the house to any other person, meanwhile my Lawyer is saying that I can sell the property anytime because there is not injunction or stay on property.

SO, WHY HUDA IS NOT ALLOWING ME TO SELL MY PROPERTY??
WHAT SHOULD I DO?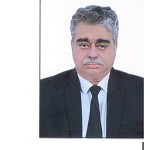 Sudhir Kumar, Advocate

(Expert) 02 August 2020

This forum cannot be spokes person of HUDA.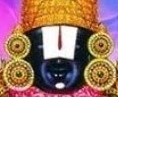 kavksatyanarayana
(Expert) 02 August 2020

Yes. But usually, there will be some terms and conditions between the HUDA/VUDA/TUDA etc. and the allottees. so consult there.

Querist : Anonymous (Querist) 02 August 2020

Sir, are you saying that HUDA have their own terms and conditions regarding this and we should enquire about that?

Dr J C Vashista
(Expert) 03 August 2020

You have already engaged and paid to an able, competent and intelligent lawyer who is well aware about the facts and circumstances of the case, what is the need of second opinion of experts on this platform except the fact it is available FREE OF COST.
Your lawyer is legally absolutely correct, which I endorse.


Dr J C Vashista
(Expert) 03 August 2020

When you came to know that some of your relative (plaintiff- now appellant) has filed false suit/ appeal and committed forgery did you move to lodge FIR against such person?

Dr J C Vashista
(Expert) 03 August 2020

How do you say the house belonged to HUDA, are you a lesee ? If so, how you have the right/ title to sell it ?

Rajendra K Goyal
(Expert) 03 August 2020

What are the objections by HUDA to refuse permission to sell?
Whether the colony / Sector in which house is situated is developed by HUDA (HSVP at present)?
Whether you have a conveyance deed from HUDA in your favor for this house, if was allotted earlier?
Whether HUDA (HSVP – Haryana Sehari Vikas Pradhikaran) has issued notice for this house to acquire the land for developing a sector?
Whether the house is in unapproved area, to be developed by HUDA as sector or otherwise as per Master plan?

Please state clear material facts, do not post riddles. Normally HUDA do not object to sell houses in sectors developed by it.



Rajendra K Goyal
(Expert) 03 August 2020

If you / your lawyer feel HUDA is illegally refusing / obstructing, proceed to obtain court permission / direction.

P. Venu
(Expert) 03 August 2020

If the House belongs to HUDA, how you can sell the same? What is your status vis-a-vis the property? What was the dispute involved in the court case and the reliefs sought?

Rajendra K Goyal
(Expert) 05 August 2020

In certain cases, houses constructed in the Sectors developed by HUDA can be transferred without executing sale deed 2-3 time if no conveyance deed executed by HUDA favoring allottee. In such case permission to transfer is to be obtained.

If court has issued stay, duly conveyed to HUDA, permission may not be granted by HUDA in such case.

Clear facts / reason for refusal by HUDA not mentioned by author to advice accordingly.

---