Partnership

Querist : Anonymous (Querist) 22 June 2020 This query is : Resolved

I am offered to become a Partner in a Registered Partnership Firm.
I have to invest 5 Lacs in the stock.
The partnership firm has 5 Partners right now.
I am offered to become the 6th partner of the partnership firm.

This partnership firm has some properties , these properties were transferred by all partners in the name of Partnership firm.

If I get added in this partnership firm,After executing the partnership deed WILL I BECOME THE CO-OWNER IN THE PARTNERSHIP PROPERTY ALSO?

If no what is the legal way for me to get added in the Partnership property. Do I need sale deed or partnership deed.



Guest (Expert) 22 June 2020

It would be more Safe if the Partnership Deed is Registered including your inclusion. Discuss with your CA or ACS.-- Company Secretary.

Querist : Anonymous (Querist) 22 June 2020

Partnership deed is registered with Sub Registrar ( with Stamp duty) or Registrar of firms?

Raj Kumar Makkad
(Expert) 22 June 2020

As and when you become partner of the firm then in case of dissolution of the said firm, you shall also be equally own the said properties if the facts posted by you correct.

Querist : Anonymous (Querist) 22 June 2020

@Raj kumar makkad ji, I am investing only 5 lacs and property is really expensive. IS IT REALLY TRUE?
I don't have to pay for property?

Just by entering in the partnership firm by partnership deed, IS IT REALLY POSSIBLE TO BECOME THE CO-OWNER OF THE PROPERTY OF FIRM WITHOUT REGISTRY IN SUB REGISTRAR?

Raj Kumar Makkad
(Expert) 22 June 2020

You should post each and every term of your partnership here so that we may reply accordingly. As you have posted that 5 earlier partners have accepted to make you equal partner in the said partnership by just incurring/investing Rs. 5 lakh then my earlier reply is correct, however, you are advised to ensure that you shall be equal partner and the said partnership firm shall again be got registered inserting your name therein and the status of the said properties which you mention do belong to the partnership firm. If everything is ok as you posted here then my reply is 200% correct.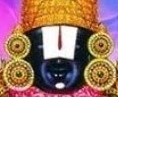 kavksatyanarayana
(Expert) 22 June 2020

Dear anonymous queriest, Sir Makkadi ji already advised you. In a Registered Firm if you enter into that as of 6th partner then at the time of dissolution you may get a share according to your investment from the date you join till the dissolution or you retire voluntarily from the partnership business.

P. Venu
(Expert) 23 June 2020

The facts posted suggest that your ambition travels much beyond more being a 'partner'.

Rajendra K Goyal
(Expert) 23 June 2020

It is supposed that the property is in the name of partnership.

On new entry of a partner, old partnership would be dissolved, final accounts with valuation of the property would be prepared.

New partnership would be registered with all the terms and conditions and assets and liabilities at the time of registration.

While preparing final accounts of old firm the value of property would be considered and credited in the capital accounts of the old partners as per their share.

In new firm their capital would be adjusted containing share in value of property (increased in accordance of the value of property & other assets less liabilities), while your capital would be limited to 5.00 lacs initially.

Ownership of property would be of all the partners in new firm till something otherwise is mentioned in the partnership deed.


Dr J C Vashista
(Expert) 24 June 2020

At the time of inclusion of a "new" partner the firm shall stand dissolved.

Guest (Expert) 24 June 2020

An absolute Wrong Statement by J.C.Vashista. How a Partnership firm could stand dissolved at the time of admitting a new Partner .. This again makes us eager to understand how J .C. Vashista had obtained an Law Degree while in Army Service as stated in his Profile please.

Raj Kumar Makkad
(Expert) 24 June 2020

The reply of Sh. Vashishtha ji based upon the reply offered by Sh. Goyal so how the only reply of Shri Vashishtha ji wrong and the reply of Shri Goyal ji correct if the measurement is the same and correct?

Guest (Expert) 25 June 2020

Dear Mr.Rajendra K Goyal -- " Other People's Jealousy would help you move on in Life " -- Take Care.

Guest (Expert) 25 June 2020

Obviously makkar in his last post trying to say that Shri J.C.Vashista will not post and advise any thing of his own. Is it Correct.

Raj Kumar Makkad
(Expert) 25 June 2020

Reply of two experts is same but criticism of one only? It shows shrewd mentality and unnecessary comments. Every person is free to deal with the query in his own style, knowledge and experience then why to make criticism of the reply of others?

Guest (Expert) 25 June 2020

makkar should confirm what had been questioned about his comment. Refer the " Is it Correcr"
---