Legal validity of of document

munshilal
(Querist) 19 April 2019 This query is : Resolved

Query--
does a Notarized document have a LEGAL validity?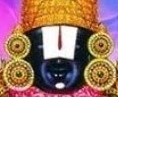 kavksatyanarayana
(Expert) 19 April 2019

Dear queriest, Notarised document is not valid.

Dr J C Vashista
(Expert) 20 April 2019

What is the document?
No facts have been provided.

munshilal
(Querist) 20 April 2019

Query to expert -Kavkasatya-
when a notarized document has no Legal value , then what is the idea on getting the document motorized ,please clarify?

For the second learned expert Dr.KC Vashista--
simple question-?

what all types of documents have got be Notorized, kindly list ,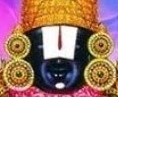 kavksatyanarayana
(Expert) 20 April 2019

Dear munshilal, you post all most academic queries in the Forum as per your previous threads. Any one have any legal problem they can post query. As per your above query Mr. JC Vasistha replied correctly. to avoid un-necessary discussion to save time I simply replied. However, Notary can notarise documents as narrated in Sec.8 of Notaries Act and they do not require registration and notary is sufficient.

munshilal
(Querist) 20 April 2019

Attention expert Kavksatya-
do not try to out smart any one who questions you
- if you do not have the answer have the guts to own up rather then following threads-
does one have to be guilty of any crime then only put up questions in this forum?
basically you and the other so called expert jc vasishta are wasting others time by not giving proper answers-,

Guest (Expert) 21 April 2019

Ofcourse the Attestation of Notary Public would carry the legal validity to the extent of confirming the genuineness of the documents and the genuineness of the person signing it.The Notary Public Advocate also would state " Signed before me " in documents where ever it would be required to confirm the genuineness.

Guest (Expert) 21 April 2019

Even in Courts the Notary Public could be an Neutral Witness.

Guest (Expert) 21 April 2019

Notary Public -- Legal definition --- A Legal Officer with Specific Judicial Authority to attest legal documents with an Official Seal

P. Venu
(Expert) 21 April 2019

Any suggestion depends upon context and circumstances in which the question of legal validity has arisen.
---
You need to be the querist or approved LAWyersclub expert to take part in this query .