Common proceedings -departmental inquiry.

velmurugan
(Querist) 17 July 2018 This query is : Resolved

Respected experts,

Major penalty proceedings on the basis of CBI Investigation report have been initiated against me and my former subordinate. while I am a permanent employee, suspended and getting subsistence allowance as per CCS (CCA) rules 1965, my subordinate was a temporary employee who was terminated long ago, right after the registration of CBI case.

My department has issued now a charge memo for common proceedings and the articles of charge contains alleged commissions and omissions of both of us. The charge alleged against me is conspiracy, while he is charged with all the acts of commission and omission. Now that my Dept has sent the charge memo only to me and he will not be attending and defending the inquiry , can I protest the inquiry under common proceedings and the articles of charge meant for both of us.?

kindly advise me what should I do.?

Thanking you.,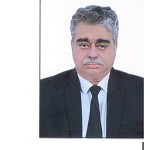 Sudhir Kumar, Advocate
(Expert) 17 July 2018

If the facts given by you are true (though appearing strange) then the deptt is acting comically.

They are right that they cannot issue chargeshet to ex-employee.

But on the same time when the accused is only one there cannot be any common proceedings.

As appearing from the facts (as disclosed by you) you are accused of abetment of offence by someone who has been given honorable exist (terminated employee can apply for other govt job) and you are charged under CCS(CC&A) Rules.

Given facts do not indicate that any prejudice may be caused to you by absence of other accused rather it will help early finalization as lessor No of persons will be attending inquiry and lesser adjournments will be there.

In case you feel his presence is essential for your defnece he can still be called a Defence witness.

SO challenging this inquiry appears to be waste of time money and energy.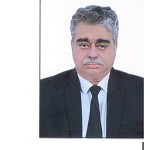 Sudhir Kumar, Advocate
(Expert) 17 July 2018

Anyway you are entitled to seek help (officially) of any central/state govt serving/retired employee, provided he is willing to help you to conduct your defence just like any advocate does in court.

Do not proceed without this facility.

Dr J C Vashista
(Expert) 17 July 2018

1. I agree and appreciate the expert opinion of Mr. Sudhir Kumar. Well analysed and advised,
2. Do not insist upon calling the other accused who have already been terminated and department has no right/powers to attend the proceedings against you.
3. You should seek appointment of your defence assistant (of your choice).

Guest (Expert) 17 July 2018

Dear Velmurugan,

Charge sheet to a single employee cannot be termed as a charge sheet memo for common proceedings. If the charge sheet has been given on the prescribed proforma for a common charge sheet that is bad in law and is liable to be quashed.

Secondly, the charge of conspiracy pertains to criminal offense, which is beyond the scope of inquiry in departmental inquiries. Your charge should be restricted up to the provision of the CCS (Conduct) Rules or violation of any rule, regulation and procedure pertaining to your service. That way also the charge is void.

But, don't rush to the CAT or the competent court of law right now. But, don't miss any hearing of the departmental inquiry to get your case lingered on unduly long for want of legal interpretations. However, must raise your objection on both the counts during the inquiry proceedings and get that recorded in the daily order sheet of the Inquiring Authority.

Also, as advised by Mr. Sudheer Kumar, must engage a knowledgeable Defence Assistant to handle your case diligently during the inquiry proceedings to help you defend your case effectively.

Best of luck.


Kumar Doab
(Expert) 17 July 2018

You can benefit from the post of Mr. Sudhir Kumar ( Not Sudheer Kumar).
Find a good LOCAL defense assistant.

velmurugan
(Querist) 18 July 2018

Thank you so much Sirs for your valuable guidance and advice!
---
You need to be the querist or approved LAWyersclub expert to take part in this query .