Notice period

Querist : Anonymous (Querist) 23 April 2018 This query is : Resolved

Dear Sir ,

I Have an issue am suffering for this issue past 25 days. I am working with the my company 2 years, now i got an good offer from reputed MNc. they ask me to join in 30 days time . But my company not willing to relive me for 30 days, My HR ask me to serve 60 days notice period. But my Offer letter/ all the documents no where mentioned 60 days notice period. He is not circulated Employee Handbook or revised / Amended HR polices .

They are pressuring me like any thing, So I request you to please help me, how to get rid this problem. Request any one please help how to take this to next level

Best Regards
Durga Prasad

Krishnapur Ananth Nagamani
(Expert) 23 April 2018

just look at your appointment letter and request the company to relieve you in terms of the appointment letter contract; you are bound by the terms and conditions at the time of contract unless it gives unilateral right to the company to change the same without notice to you; if your company is not falling under RTI net directly, make an RTI to the Registrar of Companies for the employee handbook of your company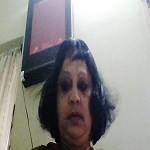 Ms.Usha Kapoor
(Expert) 24 April 2018

I agree with expert Krishnsapur Ananth Nagamani. SHIRISH PAWAR, 7738990900
(Expert) 24 April 2018

As suggested above you are govern with the terms and conditions of your appointment letter. Company has to relieve you as per appointment letter.

Guest (Expert) 24 April 2018

Refer to appointment letter and terms of appointment and relieving. If there is notice period mentioned in the letter or a separate letter given later on to that effect, you will have to give notice to the company regarding your intention of moving out. Failing which nothing big will happen, you will stand to lose the salary due or the other dues payable to you by the company.
Chances of company issuing lookout notice for failure of attendance in case you join new company without giving notice are minimal. Nobody will run to court because you are leaving the company. They will find replacement even before you get appointment letter from new company. So chill.

Kumar Doab
(Expert) 24 April 2018


While posting such queries employee should post basic information!
What is this establishment; GOvt, private, Commercial, Industrial?
What is its nature of business say; IT, ITeS?
How many persons are employed in it?
What is your designation and nature of duties?
How many persons report to you?
Do you have any power to sanction leave/increment/appoint/terminate/appraise etc etc ?
You are in which state? Since how many months you are working? Are you under probation period or your service is confirmed in writing?

Do standing orders (model/certified) apply to establishment and your designation?
What is notice period as per appointment letter/offer letter and what was notice period tendered by you?
Was ever any stinker, memo, show cause notice on any misconduct issued to you?
Does the establishment have its appraisal system? Do you have copy of signed appraisal forms, matrix, KRA's, performance date? How was your performance?
Are you a member of employee's/trade unions?
Has the establishment issued/supplied, offer letter, appointment letter, salary slips of all months, PF number and a/c slips of all years, ESIC card, correct FnF statement, Form 16 as per correct FnF statement, acknowledgment and acceptance of notice of resignation/final resignation, acknowledgment of handover of charge, NOC/NDC……………?
You may revert to relevant points.
Name of company etc is not required so don't post names etc .


Kumar Doab
(Expert) 24 April 2018

Pls post with your ID and you can get many replies.
Your ID does not mean your email id or phone number and don't post these also.


Kumar Doab
(Expert) 24 April 2018

Notice period is part of service conditions governed by various enactments that apply to establishment/employer/employee and these if applicable shall prevail upon any Private agreement that employer or IT's attorney's have crafted/drafted and signed with employee..

Post pointwise reply to all points..
---
You need to be the querist or approved LAWyersclub expert to take part in this query .