Lease deed

Guest (Querist) 24 November 2017 This query is : Resolved

Respected experts, Please intimate me regarding lease deed such as maximum period and renewal thereof detailed below.
1.What is the minimum period of a lease deed.
2.What is the maximum period of a lease deed.
3.Whether a lease deed can be renewed after executing for maximum period (i.e.99 /90 years) with the mutual willingness.
4.Special provisions in the state of maharshtra for 1 to 3 mentioned above.
Please examine the issue and guide me accordingly.
Thanks Yours faithfully,
R.N.Shah

Guest (Expert) 24 November 2017

Without the context of any specific case regulated by any law of the land, generally speaking, a lease can be from 1 day to 99 years. But instances of lease being more than 99 years are also there. All depends upon the related laws.

A lease can be renewed or cancelled any time subject to the laws of the land for the time being in force or introduced fresh.

Examples of land subject to a 999-year lease agreement:
Mullaperiyar Dam: >>>>> Dam and water >>>>> Cardamom Hills, Kerala, India -- for the period from 1886–2885

The lease was entered in to after very long negotiations of 24 years.



Kumar Doab
(Expert) 24 November 2017

AQ.................so NO reply...

Kumar Doab
(Expert) 24 November 2017

Pls post with your ID and you can get many replies................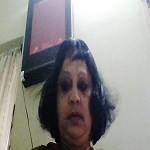 Ms.Usha Kapoor
(Expert) 25 November 2017

Maximum period of lease maybe 30 or 20 years according to the following case law which you can view by clicking the link:
http://int.search.tb.ask.com/search/GGmain.jhtml?st=sb&ptb=95E89CAC-CF14-460

Mr. K. Karunakaran, Managing ... vs The State Of Tamil Nadu Rep., By Its ... on 26 March, 2003
maximum period of 30 years and the minimum period is 20 yeas. Such a lease can be renewed for further ... granted not exceeding two years. The maximum period of lease is contemplated under Rule 6 of the Development Rules
The link to the following Article provides FOR Renewal and Extension of lease and what exactly these concepts stand for:
http://www.mondaq.com/india/x/370288/landlord+tenant+leases/Consequences+Of+Expiry+Of+Lease


Maximum and Minimumm period of lease inMaharashtra:LInk:
https://books.google.co.in/books?id=LdYVSwB-uJ4C&pg=PA102&lpg=PA102&dq=what+is+the+minimum+and+maximum+period+of+leasing+in+maharashtra?&source=bl&ots=r_zrH2gHR7&sig=niKDhS54enYVKsKydWwe3GN5OQM&hl=en&sa=X&ved=0ahUKEwiL7arpstjXAhWIOI8KHUGzCTgQ6AEIKDAA#v=onepage&q=what%20is%20the%20minimum%20and%20maximum%20period%20of%20leasing%20in%20maharashtra%3F&f=false
Regarding perpetual leases ranging from 99 to 999 years The latest trends you know by clicking the link:
http://www.dnaindia.com/india/report-maharashtra-government-to-recast-its-land-allotment-policy-2223022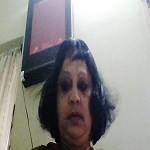 Ms.Usha Kapoor
(Expert) 25 November 2017

If you appreciate my answer please give me likes.

P. Venu
(Expert) 25 November 2017

Please state the context in which the lease had been granted. It could be the case that the Lease, if for a long term, need not be a Lease in terms of the Transfer of Property Act, but a Development Lease i.e. a Kowl (Cowl). If so, the lease could be renewable,

Dr J C Vashista
(Expert) 25 November 2017

No reply for anonymous author, sorry.
---
You need to be the querist or approved LAWyersclub expert to take part in this query .