Defamation by ex girl friend

Querist : Anonymous (Querist) 02 November 2017 This query is : Resolved

Hi

I had a sexual relationship with one of my colleague. My girl friend came to know about it and we had a break up. I had clearly told her that I had affiar with that colleague only.
Now my ex gf is reaching out to my other female colleagues and asking them if I had any relationship with them. This is causing problems for me at work. I am not able to work with any of my female colleagues.

Can this be considered as defamation? Can I sue her in this case?

Guest (Expert) 02 November 2017

Ignoring it would put an end ofcourse in the long run.

Querist : Anonymous (Querist) 02 November 2017

Yes. I understand that. However, in order to stop her behavior can I at least threaten her with defamation case?

Guest (Expert) 02 November 2017

Ignoring is only the best option.Such Threats would land you in more trouble.

Guest (Expert) 02 November 2017

If at all you want you could serve a Legal Notice thro your Advocate.Discuss with local good advocate

Rajendra K Goyal
(Expert) 02 November 2017

No advice to an author who is anonymous.

You can post the query in fresh thread with your identity and material facts.


Guest (Expert) 02 November 2017

Absolutely vague query!

Even if there is any truth in your description, adultery backfires one day or the other. If you can cheat your GF, there should be no reason for you to assume that she does not have any right to investigate about your character?

Moreover, you have to do your duty in which female colleagues cannot be expected to hinder in your day to day discharge of your duties.


Kiran Kumar
(Expert) 02 November 2017

defamation would be there if she is intending to spread bad words about you in terms of definition contained in IPC. But the question is how you will be able to prove that? Consider if she responds to your conduct by making allegations of Rape then how you will manage the things???? Better stay calm and be a loyal man.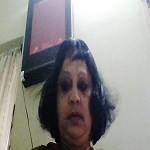 Ms.Usha Kapoor
(Expert) 03 November 2017

I agree with Mr.Kiran Kumar and Mr. Raj kumar's advice. Nothing to say more.

Guest (Expert) 03 November 2017

You can feel free to file a defamation case. But, the action of your girl friend can be or cannot be considered as a defamation case, as that depends purely on how effectively you and your lawyers presents the case before the judge. But, as of reaction of that girl to filing of any such case, you should also be ready to face the ire of the girl, if she files a more stringent case of outraging her modesty or even rape by you.

In that case, if jailed, you will not at all be required to work with your female colleagues.

So, let the things cool down automatically.

Rest depends upon your own wisdom.





P. Venu
(Expert) 03 November 2017

Mere gossip or sweet talk cannot be a cause for action in defamation!

Kumar Doab
(Expert) 04 November 2017

AQ………….so NO reply…………..

Kumar Doab
(Expert) 04 November 2017

Pls post with your ID and you can get many replies……………

Kumar Doab
(Expert) 04 November 2017

Anonymous Querist,

You may ignore the affliction with vagueness of entity that is vague..

Guest (Expert) 04 November 2017

Bad hand shake by the fake expert, Mr. Kumar Doab (unreal name) by posting 3 vague and irrelevant posts as of playing merely a number game, when no advice was decided by him!

---
You need to be the querist or approved LAWyersclub expert to take part in this query .