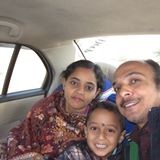 Ayan
(Querist) 05 August 2017 This query is : Resolved

1)12 years rent not paid by tenant ,but tenant claim that he has paid till current month but land lord has not issued receipt.so tenant have no paper .Is it considerable by court ? Can landlord claim all pending rent with interest ?
2)Now, tenant has appeal to court that he want to diposite rent from current month.As the rent was agreed in 2005 , now 2017.Can land lord ask to calculate standrad rent ,then allow to diposit in court only?
3)As without rent , Land lord have taken no legal action , will there be any hardship for landlord to fight the case ?
4)One of the daughter and her husband is unemployed.Landlord want to give the shop to them and make them established.Is this a valid ground for evition?