Land

Querist : Anonymous (Querist) 06 November 2011 This query is : Resolved

Dear Sir,'my family leaving 40 years in a land at Bhubaneswar (Orissa),the owner died 30 years back, he had no legal haire, after his death my father paying all land tax, but now a days outsider claiming that they are owner but they had no doucement, now a days situation is cretical, so give sugassion...\

prabhat.

Praty-1
In 2000 some out side person creat a Trust Board under Endowment after that they sale the property at high rate to outsider , everything without knowledge of my father.

party-2
Some one sale the land again in Duplicate PATA
But till now we are in possation,every time they thearting us.
1-My Family
2-Trust Board
3 Purchase
4-Seller
Can I suit a case againest above three party in Suprem Court
Now the case in Dist Magisreate since 10 years

Note-Sir there is any Act or Decesion which show that any person leaving in a land since 40 years and paying all govt- tax and the owner was dead, the possesstion person have the right to enjoy the property
Give a light to my Family.......
...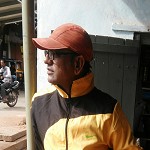 adv. rajeev ( rajoo )
(Expert) 06 November 2011

file a suit for declaration and injunction against that person.

prabhakar singh
(Expert) 06 November 2011

Yes! File a suit claiming your ownership and possession for reliefs of declaration and injunction agaist the person disputing your title.

Visit a local lawyer to take his help as you can do all on your own.

Advocate Bhartesh goyal
(Expert) 06 November 2011

Mere possession however long does not mean that it is adverse to the true owner.It means hostile possession which is expressly or impliedly in denial of the title of the true owner.Plea of adverse possession can be raised only by way of defence.A person can not file suit to seek declaration that he has become owner of the suit property by way of adverse possession.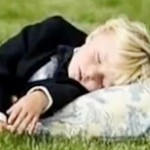 N.K.Assumi
(Expert) 06 November 2011

Adverse possession, in order to be considered so, must fit three categories of definition. The person must physically possess the property in a visible and real manner. The person also mentally possesses the property, sometimes called hostile possession. This means the squatter or possessor restricts the use of the property by others. Lastly, the person's possession of the property must be continuous. As stated above, you can't leave the property for any period of time.If the real owner of the property shows up after realizing the mistake, he or she can go to court to gain full possession of owned property, and you can put up your defense.

Querist : Anonymous (Querist) 06 November 2011

thanx All....


prabhakar singh
(Expert) 06 November 2011

Despite all said about adverse possession,he has to claim not against the real owner but against a new intruder who is not the owner but a goon eyeing upon and against the new fellow his possession and title is superior and court would be protecting it.

Arun Kumar Bhagat
(Expert) 07 November 2011

I agree with all.

Querist : Anonymous (Querist) 13 June 2020

Thanks all for your valuable suggestion ...
Now The third party is a government servant. The third part attack harmfully on my mother(Age-71) and sister-in-law (Age-042) with neighbor on road with his brother . I lodged . FIR but due to corrupt police they received our FIR as counter FIR. Due to lack of knowledge FIR writing was not strong.So the police escape the section attempted to murder. 4 lady signed the FIR including my mother(Age-71) and sister-in-law (Age-042) Now the third party pushing pressure on us to compromise by threatening to witness.My witness was a boy age 20. My question is 1- can I change the witness. 2 - Lodge complain at Human Rights .3-One of them presser the neck of my sister-in-law by his hand on road in present of road passenger around 30 person . All drama are recorded by mobile. Can she file separate case against him? 4-Can I present the video in court for evidence.5-If the witness change his statement by pressure then what can I do? 6- Can my Sister-in-law suit separate case for claiming compensation?
Kindly suggest me. Waiting for all valuable suggestions.



Raj Kumar Makkad
(Expert) 13 June 2020

You responded to the query after about 8 years and 7 months. What was outcome in the gone period?


Raj Kumar Makkad
(Expert) 13 June 2020

1. You can't change the witness in the FIR.

2. Yes but why at such belated stage?

3. Yes, she can and she also can file an application in the same case seeking cancellation of the bail of the accused on that ground.

4. Yes.

5. Nothing can do against such witness except declaring him hostile as won over by the accused under his threat.

6. Yes.
---
You need to be the querist or approved LAWyersclub expert to take part in this query .