Defamation case after wife distributing her sec 13 hma petition copies with false allegations

Sidharth
(Querist) 05 June 2014 This query is : Resolved

Respected Experts, My Wife has Filed Sec 125 and Sec 13 against me one year back. In both of the cases she has put allegations of Impotency, Dowry Demand, Obscenity, Throwing Her Out Of House on me, Which are all false (please take my word for it) and as such has not provided and evidence for any of allegations (None Exists). I am fighting the case diligently and expect to win them, However due to the seemingly biased laws, She is constantly delaying the proceedings by putting up application after application, Because She knows that I being in defence can not find time to keep replying to all these applications and can not prolong the case very long, neither can I afford to keep paying the lawyer for so long. Infact Now my Boss is also reluctant to give me leave for my hearings which are twice in a month.
Now I had been planning to Put Sec 499 (Defamation) on my wife so as to stop her from putting applications. However in most cases Defamation is not accepted by Court if the allegations are only made in court and not to a Third Party or Publically. But Now She has sent a letter to My CO allegating same (Impotency, Dowry Demand, Obscenity, Throwing Her Out Of House) along with a copy of her Sec 13 application. Thus in a way she has publically alleged me of these things and has herself disclosed the court proceedings to a Third Party and making is a satisfying condition for Sec 499. So based on the copy of her letter to my CO, Can I now file a Defamation Suit on her..???

ajay sethi
(Expert) 05 June 2014

rather than filing defamation case concentrate your energies on fighting the existing cases. you will end up spending more money on legal fees

Devajyoti Barman
(Expert) 05 June 2014

No defamation case out of allegations in a legal proceeding even if the same turns out to be false.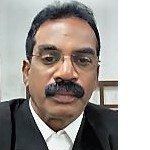 T. Kalaiselvan, Advocate
(Expert) 05 June 2014

The substances even if her allegations found to be false, do not satisfy the conditions for a defamation case, hence as advised, better concentrate on the pending matrimonial cases and plan strategies to challenge them effectively.

Dr J C Vashista
(Expert) 06 June 2014

We spoke at length on phone, yesterday. You may discuss the issue with your lawyer and only then proceed.

Rajendra K Goyal
(Expert) 06 June 2014

Agree with the experts.

V R SHROFF
(Expert) 06 June 2014

You expedite court proceeding. Do not apper on dt whenever not reqd. Do not increase litigation by filing defam case.

Guest (Expert) 06 June 2014

First prove the allegations as false and only after court's verdict in your favour think about defamation case agaisnt your wife.

Biswanath Roy
(Expert) 08 June 2014

If hate arose in the mind of your friend towards you on receipt of various obscene allegations made by your wife then the criminal defamation can be well proved but in such a case your friend shall have to stand as your witness in the case and expressly has to purge that on receipt of such complaint he started hating you.

Sidharth
(Querist) 10 June 2014

Sir, In the now famous Gadkari/ Kejriwal case. No one started hating Gadkari, Neither did any court prove Gadkari to be innocent. The whole case of defamation was based on Kejriwal calling Gadkari Corrupt in front of Third Person (Media in this case). And I believe calling someone Impotent, Dowry Taker, Wife Beater, Person Of No Honesty and /Morals is much more offensive than calling someone Corrupt..!!!

Biswanath Roy
(Expert) 10 June 2014

As to the statement under the query it appears that it is a case of criminal libel. Anyone who publishes a defamatory document concerning another person, so as to tend to bring him into hatred, contempt or ridicule, or in any way to diminish the good opinion that other persons have of him, is guilty of publishing a defamatory libel. In this case wife's letter to the husband's friend is an express intention to cause harm to the reputation of her husband which is the most essential" sine qua non "





---
You need to be the querist or approved LAWyersclub expert to take part in this query .