Complaint against SBI Bank

Guest (Querist) 13 July 2009 This query is : Resolved

Can anybody suggest me that how I can register complaint against SBI bank. From last 2 months I have not received my new cheque book. I talked to bank manager several times but not get any response. I complaint to Nodal Officer also. I called customer helpline also.

sanjeev murthy desai
(Expert) 13 July 2009

Dear Jyothi,

Firstly, get the endorsement from the manager what purpose they not issueing your check book to you. Secondly file a complaint before AGM or GM of SBI in this regard. After its not resolved your problem then you can send a legal notice to SBI for non providing check book. If they have failed then you can take action from appropriate Court of Law.

sanjeev desai




Khaleel Ahmed
(Expert) 13 July 2009

I agree with Sanjeew Desai.

Kiran Kumar
(Expert) 13 July 2009

better make a complaint with the BANKING OMBUDSMAN as appointed by RBI.

for details pls visit the RBI website. u will get the instant response.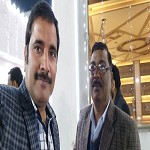 Sarvesh Kumar Sharma Advocate
(Expert) 13 July 2009

mr.kiran kumar suggest the best way.

vinjamuri ranga babu
(Expert) 13 July 2009

hi,
you can file a complaint before consumer forum stating all the facts and circumstances and ur eligibility.
thanks
vr

A V Vishal
(Expert) 14 July 2009

Dear Jyoti

I am herewith enclosing the address of the obudsman, you can write to him seeking action for deficiency of service on part of the bank. Wait until you receive a communication from him, which takes 10-15 days and based on the reply further course of action can be advised and initiated.

For Delhi, Haryana, Jammu and Kashmir and Ghaziabad district of Uttar Pradesh

Shri H Kulshreshtha
Banking Ombudsman
Reserve Bank of India Building
2nd Floor, 6, Sansad marg
New Delhi - 110001
Tel No. 011-23725219/23710882/23725445
Fax No. 011-23725218

this link leads you to the online complaint form to Obudsman:

https://secweb.rbi.org.in/BO/compltindex.htm


PALNITKAR V.V.
(Expert) 14 July 2009

I think instead of making complaints, it would be easy to ask the reason for not issuing the cheque book through RTI. make a statement in the application that you want to take up the matter to court and also want to make complaint of the manager to superiors. I think this should work.

Guest (Querist) 14 July 2009

thx all the members for your kind support and valuable suggestions.

Sachin Bhatia
(Expert) 13 October 2009

Make a complaint with the Banking Ombudsman after this if they not resolved your problem then Seeking justice from a consumer court.

M/s. Y-not legal services
(Expert) 09 October 2010

Am agree with experts.. Especially with sachin..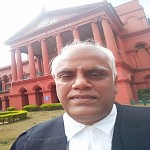 Parthasarathi Loganathan
(Expert) 09 October 2010

Sorry friends. A small issue is getting complicated. Non issue of cheque book on the part of the bank relates to many reasons which are fully guided by the Regulatory authorities. In this case, the author needs to spell out the circumstances as to why issue of cheque book is delayed and denied by the bank. Please apprise me with full details for an immediate solution.

Guest (Querist) 09 October 2010

Thanks sir. This is a old issue of 2009. Now my problem is solved.
---
You need to be the querist or approved LAWyersclub expert to take part in this query .