Can mom claim for her mother property

S Gomathi
(Querist) 19 February 2021 This query is : Resolved

Hello,
My grandma's property of house and land was done dhana settlement to my uncle. Who was living in US. He was US citizen. Now my grandma was not well. He was not helping financial. My grandma was having 2 son and 2 daughters. Can other 3 kids claim for my grandma property. How to move legal. Kindly suggest what to do SHIRISH PAWAR, 7738990900
(Expert) 20 February 2021

Hello,

Your grandmother can challenge the deed on the grounds mentioned in the query. Later on, you can convince your grandmother for sharing the property with other son and daughters.


P. Venu
(Expert) 20 February 2021

When was the settlement deed executed? Is there any condition for revocation?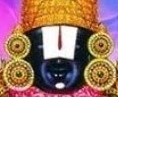 kavksatyanarayana
(Expert) 20 February 2021

It is presumed that you are Hindus, and the property of your grandma is her self-acquired, then she has the right to do as she wishes. But she can revoke the Gift deed through a court case.

Dr J C Vashista
(Expert) 21 February 2021

The dhan document stated to have been executed by your grandmother has to be appreciated before forming an opinion and oblige.

Advocate M.Bhadra
(Expert) 21 February 2021

During life time of your grandmother your mother can not claim her share. If your grandma died intestate and left the property in her own name then your mother can claim her mother's property.
Daughter/s, even though married, have the right to inherit the property of their mother. Law has always recognized a distinction between self-acquired and ancestral property.It is therefore primarily to decide inheritance issues. Under Hindu Law, a mother becomes the absolute owner of the property – whether she gets it through a Will or as a gift or by any other means. It becomes a self-acquired property for her. If the mother has inherited ancestral property from her father (i.e. maternal grandfather of her children), although the property is ancestral, it becomes the self-acquired property of the mother. Self-acquired property of a person can be disposed of by the person in any manner. It is only if the person has died intestate; the question of right in his self-acquired property arises. In the case of intestate succession, the devolution of property is governed by statutory or personal laws. For persons of Hindu faith, the relevant provision of law is found in the Hindu Succession Act.
---